Seahawks C Austin Blythe retires; Sean Desai leaves for Eagles DC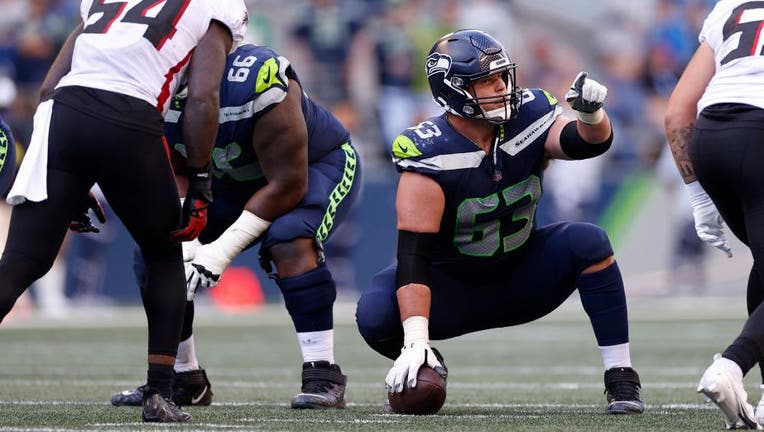 article
Seattle Seahawks center Austin Blythe announced his retirement from the NFL.
In a posting to his instagram account, Blythe said he was walking away after seven seasons in the NFL spent playing for the Indianapolis Colts, Los Angeles Rams, Kansas City Chiefs and Seahawks.
"The last 7 years have been nothing short of amazing," Blythe wrote. "For a short, unathletic, undersized kid from Iowa, I've played a lot of football, met countless coaches and teammates that I can call friends, and made enough memories for myself and my family to last a lifetime. I am so grateful, and extremely blessed, to have played the game for any amount of time, let alone 7 years. The game has been a huge part of our lives for the last 12 years, dating all the way back to college. For everything the game has taught me about life, I will cherish it forever."
Blythe appeared in 92 career games with 66 starts during his seven seasons in the NFL. He started every game for the Seahawks last year in his only season with the team.
The Seahawks were likely looking to upgrade the center position heading into this offseason regardless. Blythe was going to be an unrestricted free agent next month. Backup Kyle Fuller is also an unrestricted free agent.
Sean Desai leaving Seahawks to become Eagles defensive coordinator:
Sean Desai, the Seahawks' associate head coach/defense, has signed with the Philadelphia Eagles to become their new defensive coordinator.
Desai spent just one season in Seattle after an eight-year stint with the Chicago Bears that saw him promoted to defensive coordinator in 2021.
"His overall knowledge of football and football IQ are extremely high," Eagles head coach Nick Sirianni said. "Great detail. He's a really sharp coach. I'm excited that he's on our staff."
Desai takes over for Jonathan Gannon, who was hired by the Arizona Cardinals to be their new head coach.