Russell Wilson back to baseball, joins Texas Rangers March 28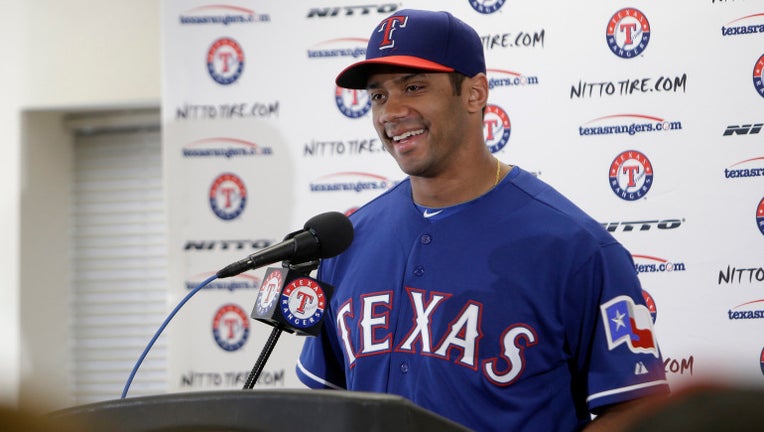 article


SUPRISE, Ariz. -- Seattle Seahawks quarterback Russell Wilson will return to the Texas Rangers later this month.

FOX Sports reports Wilson will work out with the team on March 28, spend the day in camp with the club, and dress for the Rangers exhibition game against San Diego.

"He's done something each one of our players aspire to do and that's win a world championship," Texas manager Jeff Banister told FOX Sports. "Any time you can have a guy like that in camp and the integrity and quality it is a big deal. It's a big deal to me to be able to share experiences, leadership values. I look forward to it."

The Rangers acquired Wilson through the Rule 5 Draft in 2013.  According to Sports Day DFW, the Rangers paid $12,000 to draft him.

Wilson spent just one day with the team last year, FOXsports.com reports, and was tasked with giving motivational speeches and pumping up his teammates.

Before playing football for the Seahawks, Wilson was drafted by the Colorado Rockies in the fourth round of the 2010 draft. He hit .228 in one season with the team's Class-A affiliate and played second base.