Report: Seahawks to hire Rams passing game coordinator Shane Waldron as offensive coordinator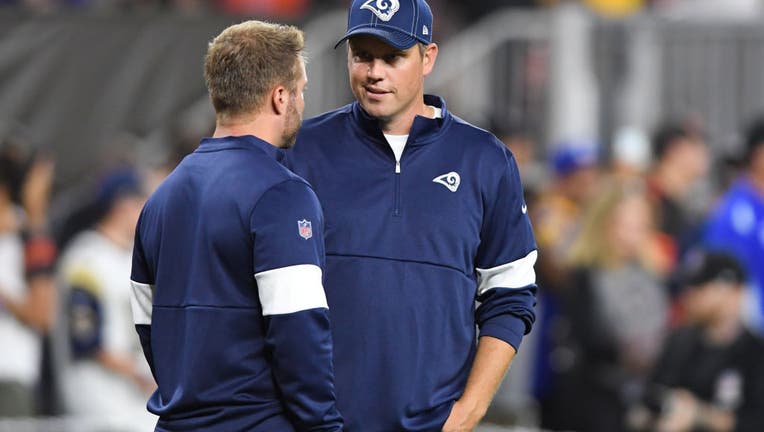 SEATTLE - The Seahawks are looking to add a new offensive coordinator, Shane Waldron of the Los Angelos Rams to the Seattle roster.
Adam Shefter with ESPN on Tuesday reported per individual source that the Seahawks are "planning to hire" Waldron.
After interviewing numerous candidates, the Seahawks' pick would replace Brian Schottenheimer, who parted ways with the Seahawks earlier this month as the teams' OC.
As of Tuesday evening, the Seahawks had not released an official statement regarding obtaining Waldron as the new OC. 
Waldron, 41, is a Portland, Oregon native who has been with the Rams for four seasons, three out of the four seasons as of teams' passing game coordinator. Waldon has coached within the NFL for seven years and for positions on offense, but not as a coordinator in the NFL yet. He has been a big part in developing the teams' run based play-action passing game.
His only experience in calling offensive plays was in 2019 where Waldron filled in for those duties during the preseason for the Rams. Prior to joining the Rams, he was with the Patriots in 2008 and 2009 as an offensive quality control coach and tight ends coach.
Waldron also spent six years in minor league football, high school, and college before returning to the league in 2016 as offensive quality control coach for the Washington Football Team.
The Rams had the 7th highest run to pass ratio in the NFL last year, which Seahawks head coach Pete Carroll likely took a close look at when considering OC replacements.