Report: Seahawks reach deal with former Steelers LB Devin Bush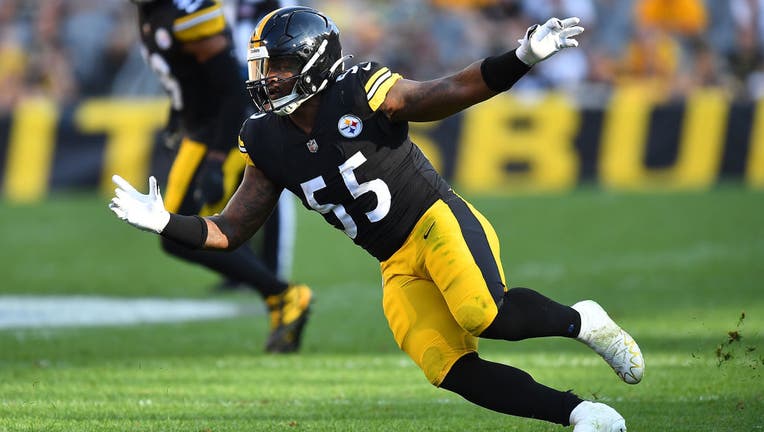 article
The Seattle Seahawks have reached an agreement with former Pittsburgh Steelers linebacker Devin Bush on a one-year contract, according to Bob Condotta of The Seattle Times.
Bush, 24, was the 10th overall pick of the Steelers in the 2019 NFL Draft. He was named to the Pro Football Writers' Association's All-Rookie team and finished third in Defensive Rookie of the Year voting after racking up 109 tackles during his debut campaign.
Bush tore his ACL just five games into the 2020 season and hasn't been able to return to the heights of his rookie season. Bush has started 28 of 31 games played over the last two years in Pittsburgh. He had 70 tackles and two sacks with a forced fumble in 2021 and 81 tackles last season.
The Seahawks were in desperate need of additional help at linebacker. With Jordyn Brooks rehabbing from a torn ACL sustained in December, the Seahawks only have three healthy off-ball linebackers currently under contract for the 2023 season: Nick Bellore, Jon Rhattigan and Vi Jones. 
"It definitely is a need," general manager John Schneider said in an interview with Seattle Sports 710 AM Thursday afternoon.
Bush visited the Seahawks on Thursday before coming to an agreement on a contract with the team. Schneider said that while linebacker had been a need, there were more players available at that position through free agency and the upcoming draft that other areas had taken priority early in free agency.
"There's just pure more numbers there so you really have to focus on other areas where there's less numbers because it just dries up that much, things just go much quicker," Schneider said.
Per Condotta, the addition of Bush wouldn't rule out a possible return of Bobby Wagner as well. Wagner was released by the Los Angeles Rams after just one year with the team earlier this month.
Bush had fumble recoveries in each of his two games played against the Seahawks in 2019 and 2021, and 13 total tackles over the two games.