Report: Richard Sherman may need Tommy John surgery after playing with injured elbow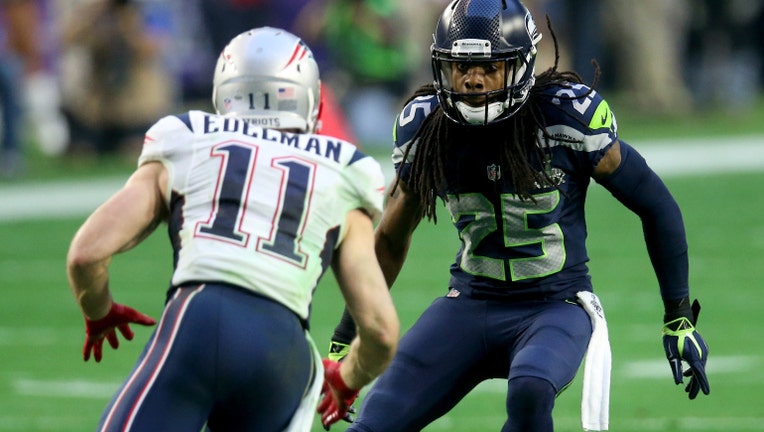 GLENDALE, Ariz. -- Seattle Seahawks cornerback Richard Sherman played in the Super Bowl with torn ligaments in his left elbow that may require Tommy John surgery during the offseason, according to a report.

ESPN's John Clayton reports that Sherman's elbow injury is worse than just a sprain:

"In the NFC Championship game, Sherman suffered ligament damage in his left shoulder. He didn't miss a play from practice and played the entire Super Bowl with the injury. During the game, he was making tackles and plays using his left arm.

The source indicated that the injury was worse than just an elbow sprain. Although the source didn't indicate the prognosis and timetable, it is likely he will go Tommy John surgery after the season."

Tommy John surgery is also called ulnar collateral ligament reconstruction. In the procedure, a surgeon replaces the injured ligament with a tendon taken from another part of the patient's body.

The surgery is named after former Los Angeles Dodgers pitcher Tommy John. He was the first person to have this type of surgery which is commonly done to athletes, especially baseball pitchers.