Report: Kyle Seager agrees to seven-year, $100 million extension with M's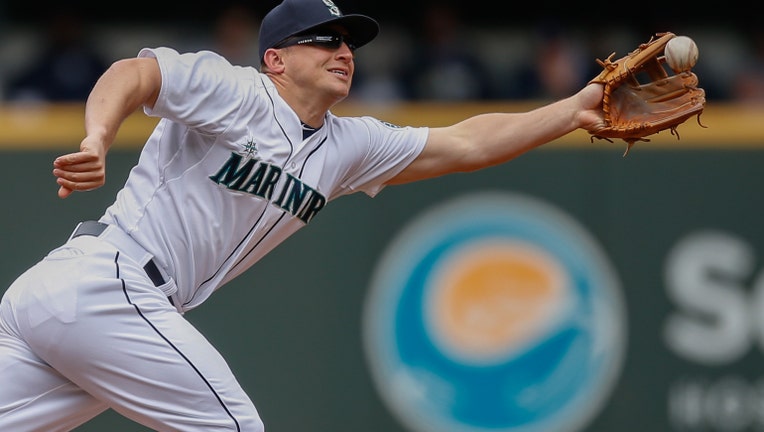 SEATTLE -- Mariners third baseman Kyle Seager has agreed to a seven-year, $100 million extension with the team, ESPN reports.

One of the best third baseman in the league, Seager was eligible for salary arbitration this year and would have been eligible for free agency after the 2017 season.

The deal was done now in an effort to lock up the 27-year-old coming off a career year where he batted .268 and hit 25 home runs on his way to secure a Gold Glove Award.

Seager was drafted in the third round of the 2009 draft by the Mariners. The new contract will run at least through his age 33 season. The contract has an option for an eighth season which could be worth more than $20 million dollars, ESPN reports.

The deal marks the third offseason in a row the Mariners have signed a player to a longterm deal for more than $100 million, with Felix Hernandez in 2013 and Robinson Cano in 2014.