Remaining Seahawk playoff tickets sell out in minutes
SEATTLE --  Some 98% of Seahawk season ticket holders had already said they wanted post season tickets which didn't leave many available for the general public.  So it's no surprise those remaining tickets sold out within 5 minutes  Tuesday morning.

Tickets were available through Ticketmaster either on the phone or online.  Fans were told they could only purchase two tickets per person.

Despite that, some fans did show up at the ticket office at Century Link Field.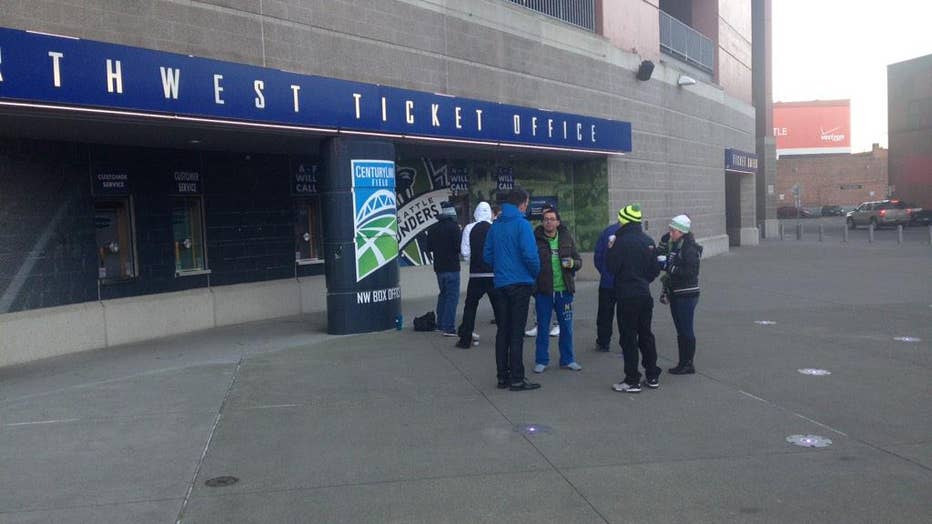 Within seconds of the sellout some tickets were already back up for sale on resale sites for significantly higher prices.