NFL names Russell Wilson NFC Offensive Player of the Week for 10th time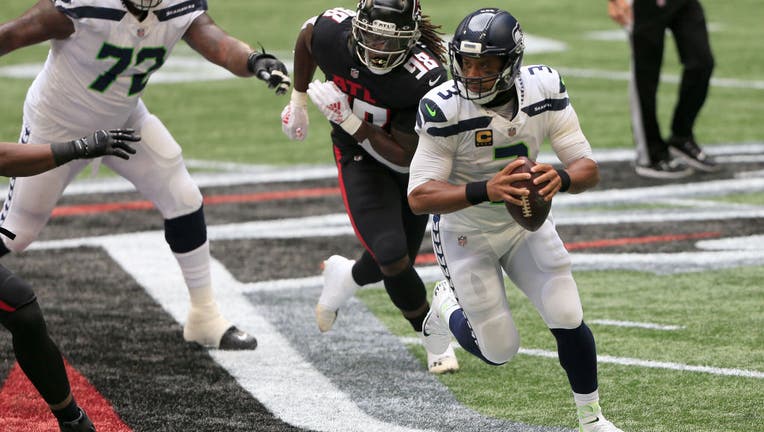 For the tenth time in his career, Seattle Seahawks quarterback Russell Wilson was named NFC Offensive Player of the Week.
Wilson threw four touchdown passes to lead the Seahawks to a 38-25 victory over the Falcons in the season opener Sunday.
Wilson dished out throws to nine receivers, finishing 31 of 35 for 322 yards. He also carried the ball three times for a team-high 29 yards rushing.
"We wanted to spread the ball around," Wilson said. "We wanted to get the ball to a lot of different guys. We wanted to be aggressive in our approach."
That sort of talk will surely be pleasing to Seahawks fans, who have pleaded with the team to "Let Russ Cook" — essentially a call to be more aggressive offensively from the start rather than relying on Wilson to keep leading dramatic comebacks.
How did that work out?
The Seahawks threw on 21 of their first 35 plays. More tellingly, Wilson dropped back to pass on seven of 12 first-down plays in the opening half, and ran it himself two other times. There were only three handoffs in those situations.
"Russell was in total command of the game," Seattle coach Pete Carroll said.
"Russ has been extraordinary all camp," Carroll said. "He had a great summer throwing the ball to everybody and he had perhaps his best throwing day, numbers-wise, just about as you could have… Russ was in total command of the game and had a beautiful game."
The Associated Press contributed to this report.