NFL levies hefty fine against Lynch for not talking to media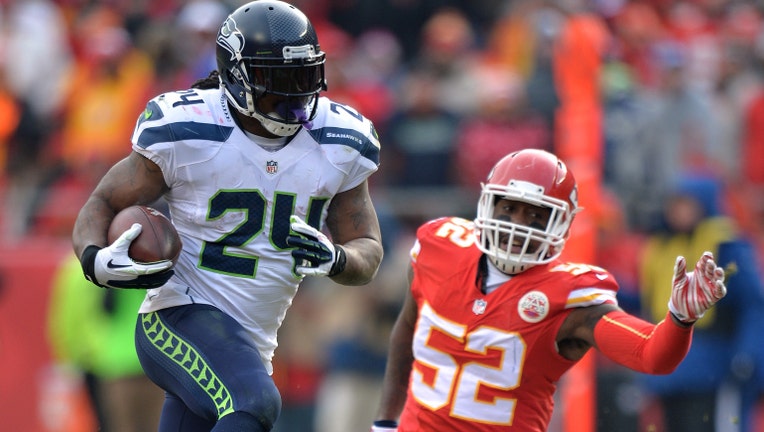 SEATTLE -- Marshawn Lynch will have to pay a hefty fine for not talking to the media enough.

According to ESPN.com, Lynch was fined $50,000 Wednesday for violating the league's media policy. He will also have to pay a previous $50,000 fine that was imposed following policy violations during the 2013 season, bringing the total Lynch owes to the league up to $100,000.

The initial fine was not levied under the agreement that he talk to the media more in 2014.

NFL media policy mandates that all players must make themselves available to media during the practice week and in the locker room following games. Star players like Lynch must be available to the media at least once during the practice week in addition to their postgame media availability, policy states.

Lynch, however, is notoriously quiet and is often reluctant to speak to reporters, offering a few words at most. Following Sunday's loss in Kansas City, Lynch left the locker room without talking to reporters and only did a single phone interview with NFL.com's Michael Silver.

This is Lynch's third fine for violating the league's media policy.

The fine comes a day after Lynch found a Marysville resident's wallet, and went out of his way to give it back.