Nats beat Astros 7-2, force Game 7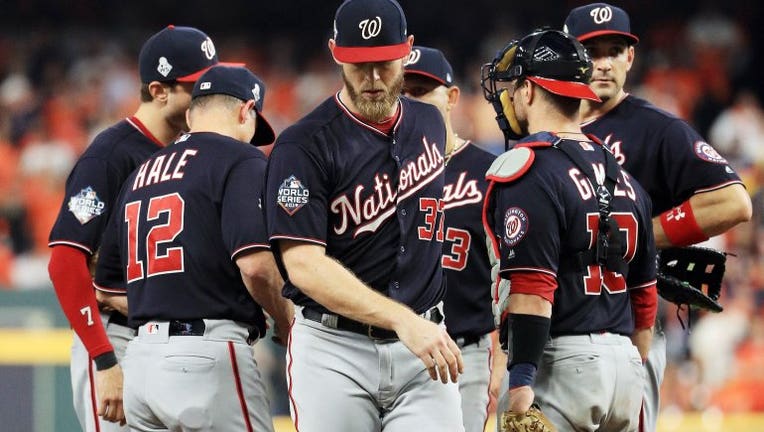 HOUSTON -- Stephen Strasburg gutted through without his best fastball to throw a five-hitter Tuesday night, and now it's on to Game 7 in the first World Series ever in which the visiting team won each of the first six games.

Adam Eaton and Juan Soto hit solo homers off Justin Verlander in the fifth inning, Anthony Rendon had five RBIs that included a two-run homer in the seventh, and the Nationals rallied past the Astros 7-2 and tied the Series at 3-3.

Fired up after a controversial call at first base went against them in the seventh, the Nationals padded their lead moments later when Anthony Rendon homered off Will Harris. Washington manager Dave Martinez, still enraged at umpires, was ejected during the seventh inning stretch, screaming as a pair of his coaches held him back. Rendon added a two-run double off Chris Devenski in the ninth.