Mariners to celebrate team's 40th anniversary in 2017
SEATTLE -- The Seattle Mariners are commemorating the team's 40th anniversary next season.

The team announced Tuesday two new logos created for the occasion: one primarily in navy and a second in royal blue and gold, the team's current Sunday alternate uniforms.

The logo features the Seattle skyline and Mt. Rainier with the Mariners' nautical compass logo superimposed on the number 40. It will also appear on the outer wall at Safeco Field.

The Mariners have worn other patches on their uniforms over the years including the All-Star Game (2001), the team's 30th Anniversary (2007), a tribute to Dave Niehaus (2011), the team's 35th Anniversary season (2012), an MLB-wide tribute to the Negro Leagues in 1985, and commemoration of the 125th Anniversary of Major League Baseball in 1994.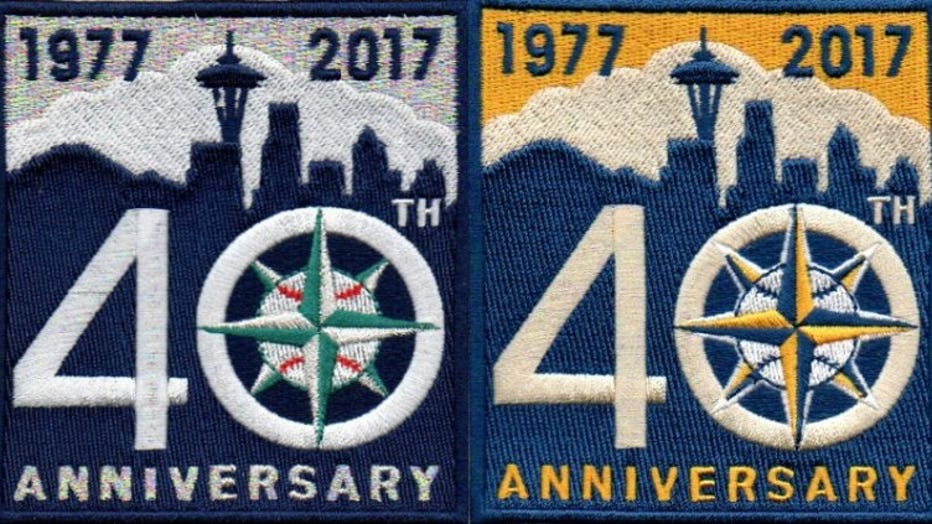 Mariners 40th anniversary patches