Mariners set to open event space, training facility across from T-Mobile Park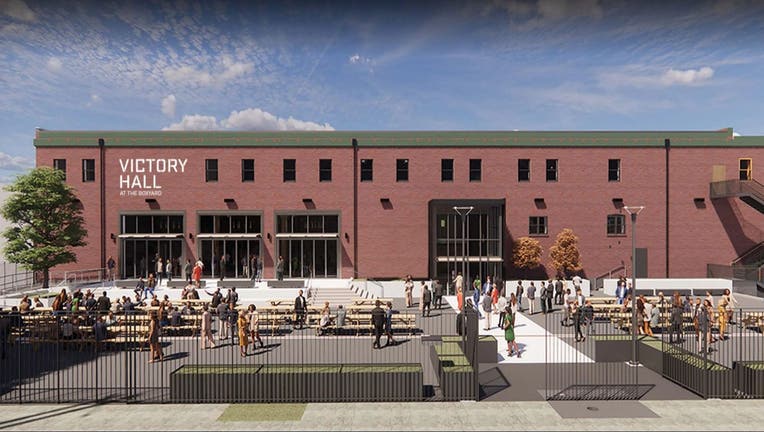 article
SEATTLE - The Seattle Mariners announced on Wednesday plans to open a new event space and a new baseball and softball training facility across the street from T-Mobile Park.
The entire development will be called The Boxyard and includes the Hatback Bar & Grille and Steelheads Alley, which opened last summer at the site of the former Pyramid Brewery & Alehouse.
Victory Hall will be a 9,500 square-foot event space attached Steelheads Alley that will be completed in time for Opening Day on March 30. The space will be available to rent for events and will also serve as an indoor beer garden on game days.
Additionally, a new training facility will be constructed on the south end of the complex inside the building the previously housed Great Floors. The facility will be run by EL1, a national sports training company founded by former Mariners prospect Aaron Trolia and former collegiate football player Jameel Cante. It will open later this summer.
"We're excited about the expansion of The Boxyard and hope that these new businesses will provide more economic opportunities and equitable outcomes for the broader community. This is only the beginning, and we're looking forward to seeing this neighborhood continue to evolve and prosper," Mariners executive vice president and general counsel Fred Rivera said in a statement.
The training facility will offer eight batting cages and an open field space. It will host clinics and camps, Little League events, kids' parties, corporate events, and pregame activities ahead of Mariners, Sounders and Seahawks games.