Mariners offering $10 tickets for 2023 regular season home games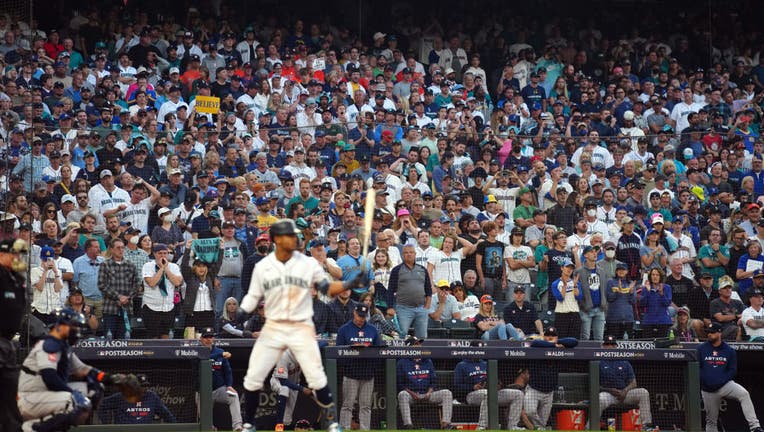 SEATTLE - On the heels of the Seattle Mariners playoff run this year, the team will be offering fans the opportunity to purchase $10 Centerfield Bleacher seats for regular season home games in 2023. 
Over the course of the 2023 season, there will be 32 value games, which include $10 View Level and Bleacher seats, $20 Main Level seats and $30 Terrace Club seats.
Presale for single-game tickets for the next season begin on Nov. 17 at 10 a.m. for Mariners Mail fans and text subscribers. 
Tickets will go on sale on Nov. 22 at 10 a.m. 
Find additional ticket information here.