Mariners another step closer to playoffs after Orioles' loss to Red Sox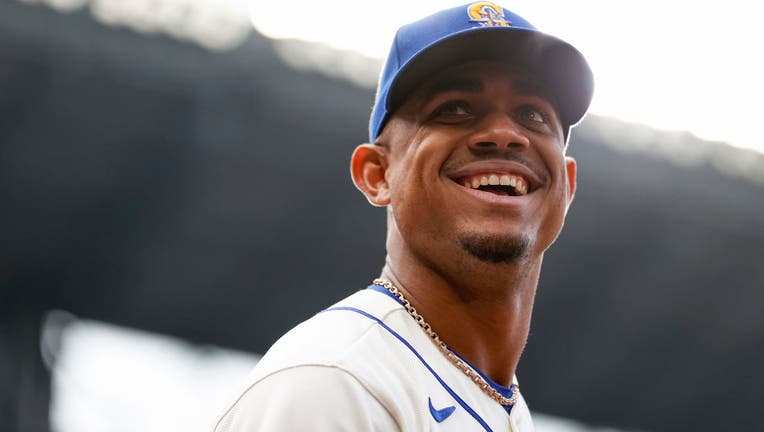 The Seattle Mariners' "magic number" became two after the Baltimore Orioles lost on Thursday.
That means any combination of two more Seattle wins or losses by Baltimore will clinch a playoff spot for the Mariners.
J.D. Martinez hit a two-run homer to break an eighth-inning tie, Zack Kelly earned his first career victory and the Boston Red Sox beat Baltimore 5-3 on Thursday to drop the slumping Orioles to the brink of postseason elimination.
Baltimore led 2-0 before falling behind, then tied it at 3 on Kyle Stowers' seventh-inning homer. But Dillon Tate (4-4) walked the leadoff batter in the eighth and one out later Martinez sent a ball over the Green Monster and onto Lansdowne Street.
It was the fifth loss in six games for the Orioles, who entered the day 4½ games behind Seattle for the third and final AL wild-card berth. Baltimore's loss meant the Blue Jays are heading into the playoffs.
The Mariners' magic number went down to three after the M's beat the Texas Rangers 3-1 on Wednesday.
As of Thursday afternoon, less than 2,000 tickets remained for Friday's M's game at T-Mobile Park, 5,000 tickets for Saturday's game, and 6,000 tickets for Sunday's game.