Lions win over Packers sends Seahawks to playoffs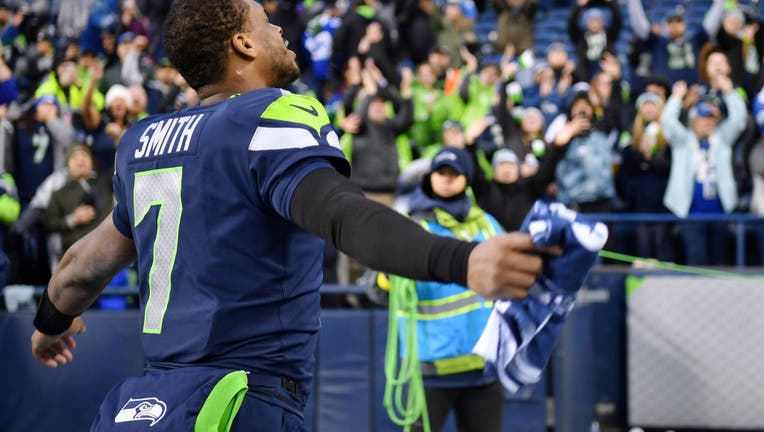 article
The Seattle Seahawks are in the playoffs.
With the Detroit Lions beating the Green Bay Packers 20-16 on Sunday night, the Seahawks earned the seventh and final spot in the postseason from the NFC. It's just the fourth time since 1992 that the Lions have been the Packers in Green Bay.
"It was really fun," head coach Pete Carroll said on KING 5 after the Lions win. " I know that everybody was connected all throughout the Northwest. I know our staff and our players were too. And as their game went on, you could just feel Detroit was playing really well and they had a legitimate chance. You could just tell. It was so much fun for everybody. I was hoping it could be a party tonight and I hope everybody is enjoying it every way that they can. And we're certainly gonna get right back at work tomorrow and get going here. We're really fired up about it."
Seattle's victory eliminated the Lions from postseason contention. Nevertheless, the Lions delivered the victory the Seahawks needed to keep playing into next week. The Seahawks overcome a 16-13 fourth quarter deficit to send their game to overtime. Jason Myers then delivered a 32-yard game-winning field goal in the extra frame to keep the team's hopes alive.
"We knew what was at stake," quarterback Geno Smith said earlier in the afternoon. "You know, we don't want the season to end. I feel like everybody in the locker room, I feel like our coaches, everybody in the building, you know, we're just coming together at the right time. We're enjoying one another and going to work and enjoying your teammates, and the locker room is so fun that I don't think guys want the season to end right now."
The Seahawks will travel to face the division-rival San Francisco 49ers at 1:30 p.m. PT on Saturday, January 14.
Seattle lost 27-7 to the 49ers in Santa Clara in September and lost 21-13 to San Francisco in Seattle in December.
Meanwhile, the 49ers won their final 10 games of the year despite injuries to Trey Lance and Jimmy Garoppolo necessitating a turn to rookie seventh-round pick Brock Purdy.
"The challenge is the 49ers are pretty good, you know," Carroll said. "They've won 10 or 11 in a row or something like that. They're gonna just be as high and flying as you can go. That sounds great. If you're gonna do something here special at the end you've got to be really good teams and so let's start off with these guys and go get this thing going."