Ken Griffey Jr. to receive Royal Brougham Sports Legend Award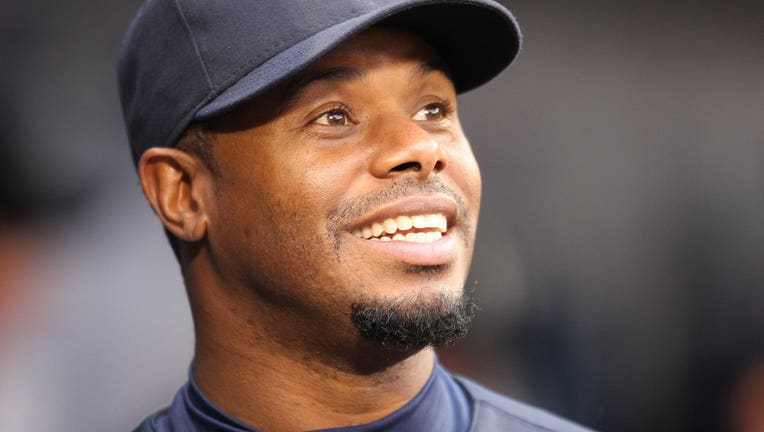 article
SEATTLE - Seattle Mariners legend and Baseball Hall of Famer Ken Griffey Jr. will be receiving the 2023 Royal Brougham Sports Legend Award next month. 
The Seattle Sports Commission announced on Friday that he will accept the honor at the 88th Annual Sports Star of the Year Awards Show. 
Griffey spent 22 years in Major League Baseball in Seattle and Cincinnati. He's a 13-time All-Star, 10-time Gold Glove winner and is one of 30 players named to the All-Century Team.
"I'm honored to accept the Royal Brougham Sports Legend Award and join this roster of incredibly influential figures in Washington sports," Griffey Jr. said. "Seattle is a very special place to my family and me, and I look forward to celebrating with and recognizing the accomplishments of fellow award winners, nominees, and the sports community."
Griffey is a member of the Seattle Mariners and Seattle Sounders FC ownership groups. 
His continued impact on baseball will be showcased during the 2023 MLB All-Star Week in Seattle through his work with the MLB and MLBPA to launch the "HBCU Swingman Classic", an All-Star experience for baseball student-athletes from Division-I programs at Historically Black Colleges & Universities (HBCU).
"The 2022 season of Washington sports was thrilling to watch unfold," said Beth Knox, Seattle Sports Commission president and CEO. "Highlights of that season are going to make for a powerhouse awards show, allowing fans to relive that excitement and celebrate the irrefutable legacy of Ken Griffey Jr."
2023 Royal Brougham Sports Legend Award is given to the person for a lifetime of achievement in sports and who exemplifies the spirit of sports in Washington state.
Past recipients include, Jim Whittaker, Lou Piniella, Johnny O'Brien, Sue Bird, Doris Brown Heritage, Gary Payton, Warren Moon, Elgin Baylor, Bobo Brayton, Edgar Martinez, Bob Houbregs, Don James and Marv Harshman.
The 88th Annual Sports Star of the Year Awards Show is scheduled for Feb. 28.