K.J. Wright gets knee scoped; will Shaquem Griffin need to fill in?
RENTON, Wash. – Shaquem Griffin might get his chance sooner than anybody thought, but it's not the way anybody would've wanted.

Linebacker K.J. Wright had arthroscopic surgery on his knee Monday, Seattle Seahawks coach Pete Carroll said, and it was unclear how long he'd be out.

That means Griffin, the fifth-round pick in April's draft and an immediate fan favorite, could get the start at weakside linebacker in Thursday's final preseason game – and maybe even in the regular season opener.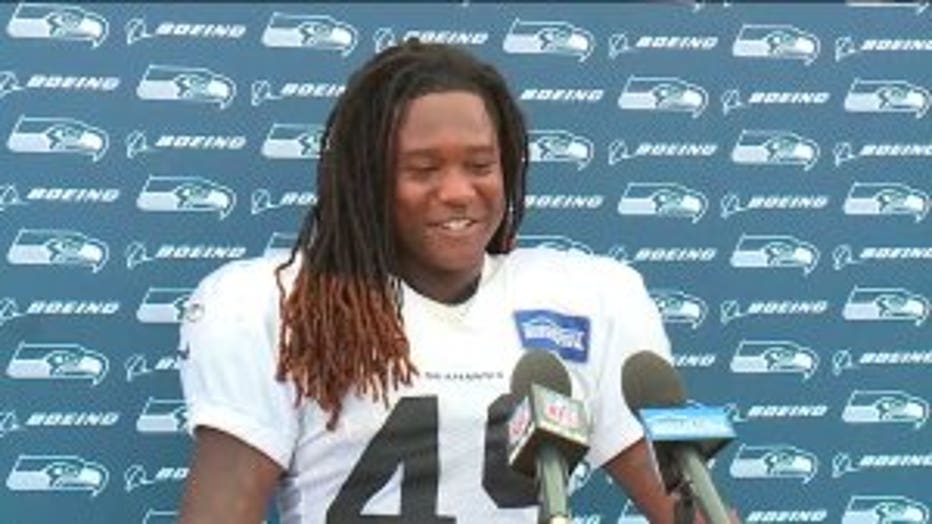 Shaquem Griffin. Photo: Q13 News.


"At this point, today, (Shaquem's) got to be ready," Carroll said. "You don't have any choice for that thought right now until we know more, so we'll see how it goes."

WATCH: Local kids with amputations get surprise meeting with Seahawks' Shaquem Griffin

The Seahawks wrap up the preseason with a 7 p.m. game at CenturyLink Field against the Oakland Raiders on Thursday on the official home of the Seahawks, Q13 FOX. They open the regular season in Denver against the Broncos on Sept. 9.

Carroll said he didn't know how many weeks Wright would be out, nor if he'd be back for the opener.

"(Wright) didn't get hit or anything, didn't have an episode, just felt that maybe something wasn't quite right and we took a look at it and decided we're going to do a scope job and get him back really quick," Carroll said.