It's official: Slugger Nelson Cruz coming to Seattle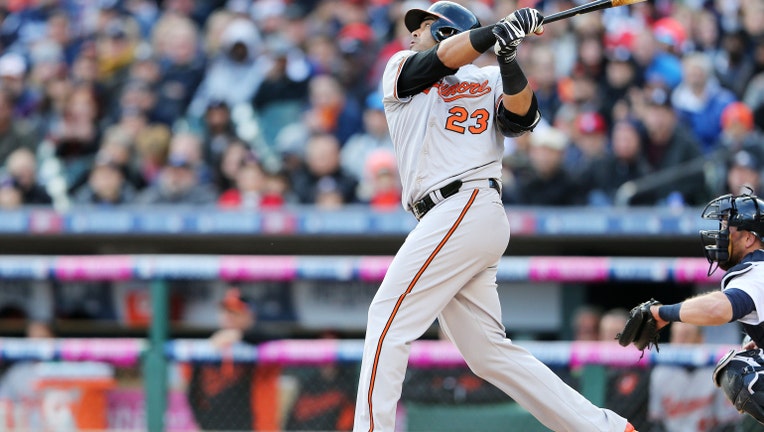 SEATTLE -- The Mariners have signed right-handed slugger Nelson Cruz to a 4-year contract, hoping to bring a little pop to a lineup that last year was missing just that.

Though the deal has been known for days, the team made an official announcement Thursday. Per club policy, terms of the contract were not discussed. But Cruz, a 34-year-old outfielder and designated hitter, is rumored to make $58 million over the life of the contract, according to previous reports.

The slugger lead the Majors with 40 home runs in 2014 for the Baltimore Orioles. He was also third in the Majors with 108 RBI and 32 doubles.

He has appeared in the postseason in 2010, 2011, 2012 and 2014, including in the ALCS and World Series in 2010 and 2011. He has three All-Star Game appearances (2009, 2013, 2014) and also played in a pair of World Baseball Classic's (2009, 2013) for the Dominican Republic.

Jack Zduriencik, the M's General Manager, said Cruz's big bat is something the team has been missing.

"Our number one goal this offseason was to improve our offense, ideally by adding right-handed power, and with the addition of Nelson Cruz we think we've accomplished that goal," Zduriencik said. "He is an impact hitter that will bat in the middle of our line-up."

The Mariners 2015 season starts April 6 against the Anaheim Angels at Safeco Field.