Former Mariners pitcher Randy Johnson elected to Hall of Fame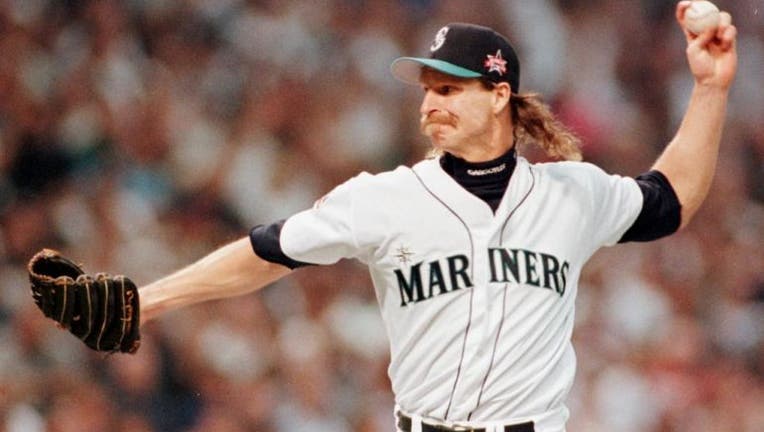 SEATTLE -- Former starting pitcher Randy Johnson became the first player to spend significant time in a Mariners uniform to be elected to the Baseball Hall of Fame.

Johnson, a 6'10" lefty, was elected to the Hall Tuesday alongside pitcher Pedro Martinez, pitcher John Smoltz and second baseman and catcher Craig Biggio.

Often called the best left-handed pitcher in the history of baseball, Johnson received 97.3 of the vote in the first time he was on the ballot, the eighth-highest percentage of all time.

The Seattle Mariners released a statement following the announcement:

"On behalf of the Mariners franchise and ownership, we wish to add our congratulations to Randy Johnson on his well-deserved election to the Baseball Hall of Fame."

Johnson, drafted in 1985 with the Montreal Expos, started his career with the Mariners in 1989. During his 10 seasons with the team, Johnson collected a Cy Young, an ERA title and made five All-Star Game appearances. Johnson went on to win a World Series and four other Cy Young Awards with the Arizona Diamondbacks over eight seasons.

He finished his 22-year career with 4,875 strikeouts, second only to Nolan Ryan.

It is unknown what team Johnson will enter the Hall of Fame under. However, he may choose to go in blank, having no logo on his plaque.