Edgar Martinez moves into hitting adviser role with Mariners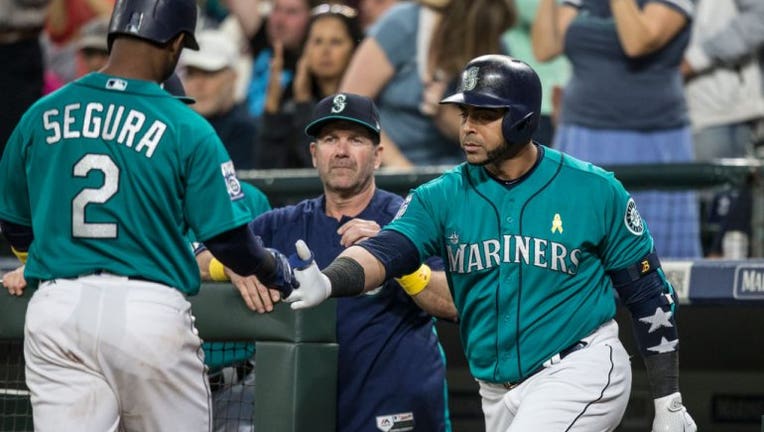 SEATTLE -- Edgar Martinez is stepping down as the hitting coach for the Seattle Mariners and moving into a new role as a hitting adviser for the entire organization, the club announced Tuesday.

Seattle general manager Jerry Dipoto said Martinez approached the team after the end of the regular season seeking a role with more flexibility.

"We have spent the past three weeks working with Edgar to design a new position that will allow us to take advantage of his knowledge, passion and teaching skill at both the major and minor league levels, while allowing Edgar flexibility that is unavailable in his current role," Dipoto said in a statement.

The decision leaves Seattle needing to fill two key positions on its coaching staff after manager Scott Servais opted not to bring back pitching coach Mel Stottlemyre Jr. Martinez just completed his third full season as Seattle's hitting coach, and was the one holdover on the coaching staff after Servais arrived in 2016.

Martinez was hired by then-manager Lloyd McClendon midway through the 2015 season after Howard Johnson was reassigned in the organization.

The move was initially met with skepticism and was viewed as an attempt by a struggling team to garner goodwill by hiring one of the best players in franchise history. But Martinez was able to transfer some of the hitting skills and knowledge from his standout playing career to the current crop of players.

Martinez played with the Mariners for 18 years until retiring in 2004. He is entering his final year of eligibility for the Hall of Fame and last year fell just short of getting the votes needed to make him one of just two inducted players who were primarily designated hitters.

Martinez said he's looking forward to working with both the major leaguers and younger hitters in the organization.

"I appreciate Jerry, Scott and the team working with me on this new role," Martinez said.