Colin Kaepernick, 49ers teammate kneel during national anthem this time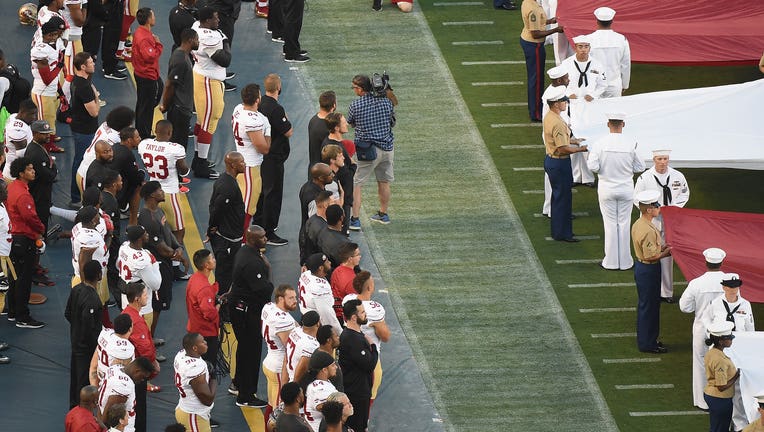 article


SAN DIEGO (AP) — Colin Kaepernick and San Francisco 49ers safety Eric Reid kneeled during the national anthem Thursday night, continuing the quarterback's preseason protest of American racial injustice and minority oppression.

Kaepernick and Reid dropped to one knee while a naval officer sang "The Star-Spangled Banner" and dozens of military members unfurled an oversized flag at the Chargers' Qualcomm Stadium.

Kaepernick received scattered boos when he dropped to a knee, but the protest was otherwise unremarked by the San Diego crowd. The 49ers' visit coincided with the annual Salute to the Military preseason game for the Chargers, who have strong fan support in their city's extensive armed forces community.

Kaepernick got much heavier boos when he took the field to start the game for the 49ers.

In Oakland, Seahawks defensive back Jeremy Lane also didn't stand for the anthem. He sat on the bench while the rest of his teammates stood for the anthem. All of the Raiders stood for the anthem.