Coach Tony Bennett collapses on court during Virginia-Hampton game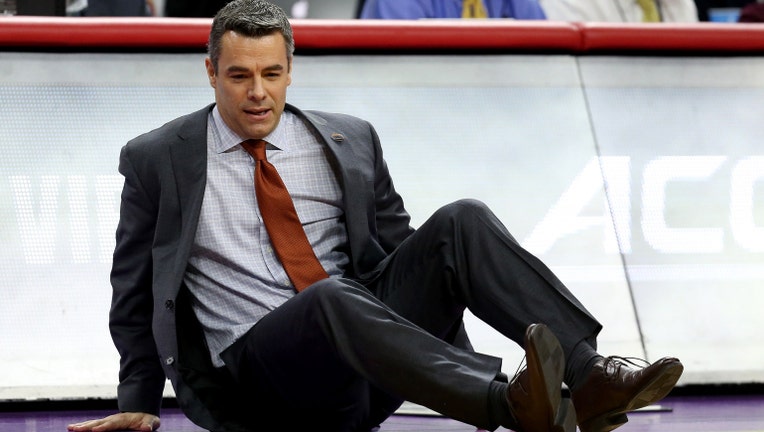 RALEIGH, N.C. -- Virginia coach Tony Bennett is back for the second half of his team's NCAA Tournament opener against Hampton after he collapsed with what team officials say was dehydration.

The former Washington State Cougars coach fell to the floor with 34.1 seconds left in the first half after Anthony Gill made a layup and was fouled. He sat on the bench and talked to his assistants for a few moments and looked to be in noticeable pain.

Team trainers helped Bennett to the locker room with 5.3 seconds left in the half and both teams still on the court.

He returned to the court for the start of the second half and received a loud ovation from the thousands of Virginia fans who made the short trip here.

Bennett told the TruTV broadcast crew during his halftime interview that he "blacked out" because he was dehydrated when he crouched down.

"You get up quick and you get a blood rush," he said.