City of Seattle releases requirements for KeyArena plan
SEATTLE -- The city of Seattle says it will consider a possible complete tear down and rebuild of KeyArena as part of a request for proposals on possible redevelopment to the aging facility.

The request for proposals was released by the city Wednesday and will consider redevelopment options that extend beyond the current footprint of the facility. The city says the priority is to create a premier venue with the capability of potentially hosting NBA and NHL events.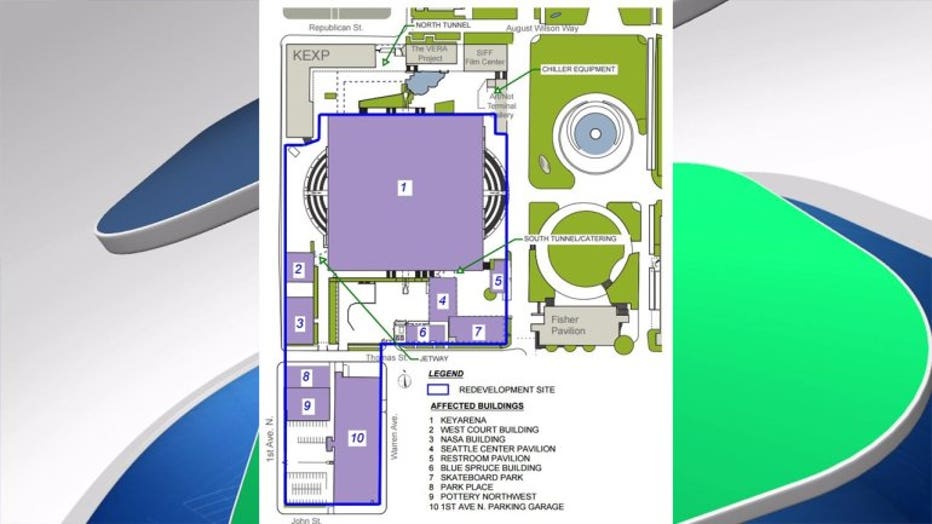 Two development companies have expressed interest in redevelopment of the former home of the Seattle SuperSonics and current facility for the WNBA's Seattle Storm. The KeyArena project is also competing with investor Chris Hansen and his hopes of building an arena in Seattle's stadium district near CenturyLink and Safeco Field.

A potential roadblock to the project is whether the roof of the 56-year-old facility gains historic status, which would limit redevelopment options outside the current footprint.