CenturyLink High School Athlete of the Week: Sarah Sparkmon of Bonney Lake H.S.
Sarah Sparkmon, a senior at Bonney Lake High School, was selected Athlete of the Week based on her dedication to academics, community involvement, leadership, and athletic performance. Sarah holds a 3.9 GPA while taking Advanced Placement classes. Sarah aspires to be a nurse and has shadowed multiple nurses and recently participated in a week-long in-depth nursing camp at Seattle Children's Hospital. Sarah has participated in Relay for Life since 2012, helping the organization raise hundreds of thousands of dollars to help fund cancer research. Sarah is always one of the top fundraisers on her team and often travels to relays in other areas to support the cause. Sarah plays volleyball for Bonney Lake as well as a club team in the off-season. She is known for setting the perfect example of a team player and always having a positive attitude which motivates her teammates.


---


The Seattle Seahawks, CenturyLink and Q13 FOX are honoring Washington state high school student athletes that display excellence both on and off the field during the 2016 fall sports season.

Coaches, teachers, parents, peers and community members can nominate outstanding fall student athletes based on the student's dedication to academics, community involvement, leadership, reliability and weekly athletic performance.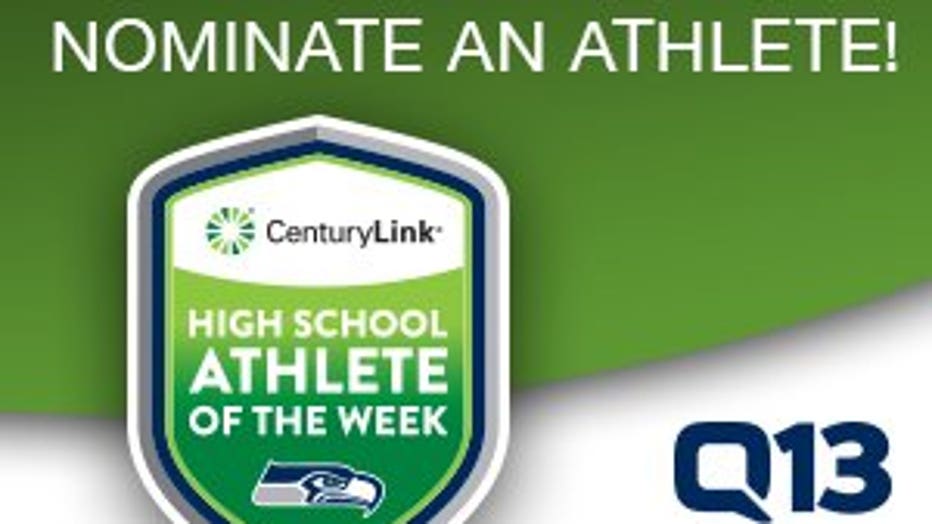 Every student athlete will be recognized at his/her school and at a Seahawks game. Each winner will also receive a $1,000 grant to their school's  from CenturyLink and the Seahawks -- plus a personalized 2016 Nike Seahawks jersey, a custom football, sideline passes to a home game and more!

"CenturyLink is honored to partner with the Seattle Seahawks and Q13 FOX on this great program," said Sue Anderson, CenturyLink's Vice President of Operations for Seattle.  "We believe in developing the potential of area student athletes and supporting their efforts in the community, both on and off the field."

Each week, CenturyLink executives and Seahawks personnel will select a nominated student who meets or exceeds the criteria.