CenturyLink High School Athlete of the Week: Renée Daniela DePencier Piñero


Renée Daniela DePencier Piñero, a junior at Eastside Catholic School, is the week four winner of the CenturyLink High School Athlete of the Week program.

She was selected based on his leadership through athletics, academics, and community action.

ATHLETICS: Renée plays volleyball for Eastside Catholic School, and is a recognized leader in the Puget Sound region as a libero. She also was selected as one of only 30 libero players nationally to attend the USA National Volleyball skills camp in summer 2017. She has helped her high school team attend the state championship two out of past three years as a varsity libero. In 2016, Renée won teammate of the year and won the State Sportsmanship Award.

ACEDEMICS: In her current classwork, she maintains a 4.0 GPA, while taking six AP classes and nine honor courses. Renée is a four year Leadership Scholar recipient, three time Scholar Athlete, 11 time Student of the Month and was Student of the Year sophomore year. In addition to her school coursework, Renée studies astronomy and was recently selected to attend the Washington Aerospace Scholar Program.

COMMUNITY ACTION: Renee is highly involved in her community with over 40 hours of community service per year. She is as a peer tutor, serves on her school's campus ministry, sings national anthems at national volleyball competitions she plays in, and volunteers to teach elementary school kids the sport of volleyball each summer at local camps.


---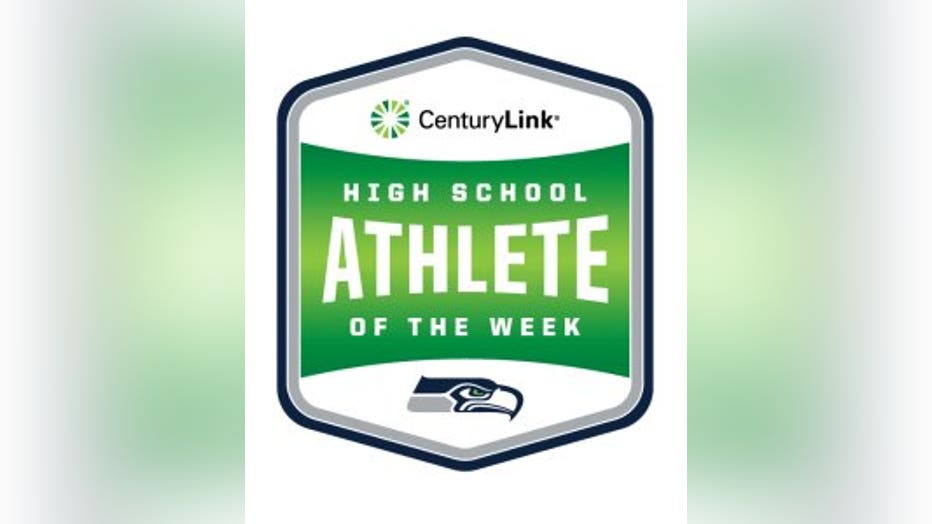 Every student athlete will be recognized at his/her school and at a Seahawks game. Each winner will also receive a $1,000 grant to their school's  from CenturyLink and the Seahawks -- plus a personalized 2017 Nike Seahawks jersey, a custom football, sideline passes to a home game and more!

"CenturyLink is honored to partner with the Seattle Seahawks and Q13 FOX on this great program," said Sue Anderson, CenturyLink's Vice President of Operations for Washington State.  "We believe in developing the potential of area student athletes and supporting their efforts in the community, both on and off the field."

Each week, CenturyLink executives and Seahawks personnel will select a nominated student who meets or exceeds the criteria.