CenturyLink High School Athlete of the Week: Parker D'Anna


Parker D'Anna, a senior at O'Dea High School, is the week ten winner of the CenturyLink High School Athlete of the Week program.

He was selected based on his leadership through athletics, academics, and community action.

ATHLETICS: Parker has played varsity football at O'Dea High School since his freshman year. This year, he was selected to be one of the team captain and leads by example in team meetings, at practice, and on the field.

ACADEMICS: Parker challenges himself by taking honors classes that include Pre-Calculus Honors and Honors English, while maintaining a 3.75 GPA.

COMMUNITY ACTION: Parker makes an impact within the O'Dea community and the Seattle community. Over the past two years, he has been the on-campus student organizer for the annual O'Dea Christmas Family Project. He has helped organize the distribution and delivery of hundreds of gifts to families throughout the Seattle area. Parker has also volunteered his time as a coach at youth camps in the Burien and Normandy Park neighborhoods.


---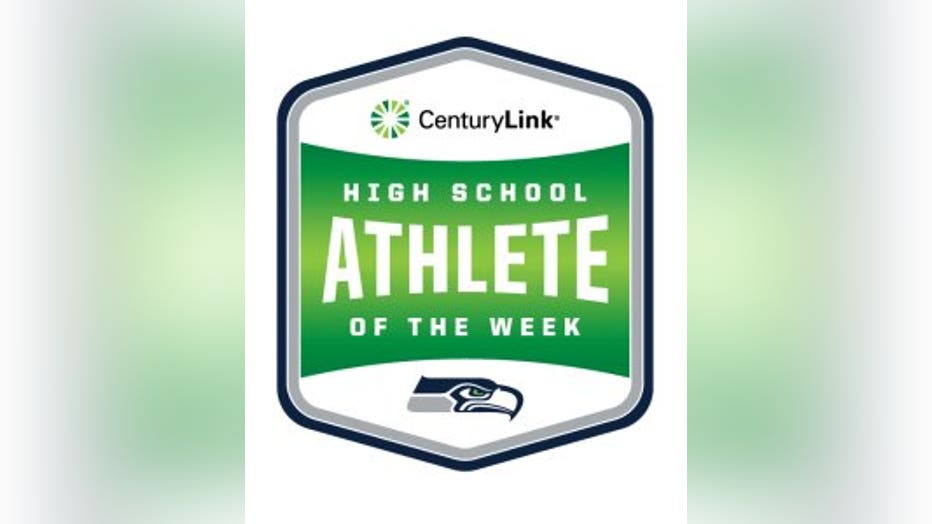 Every student athlete will be recognized at his/her school and at a Seahawks game. Each winner will also receive a $1,000 grant to their school's  from CenturyLink and the Seahawks -- plus a personalized 2017 Nike Seahawks jersey, a custom football, sideline passes to a home game and more!

"CenturyLink is honored to partner with the Seattle Seahawks and Q13 FOX on this great program," said Sue Anderson, CenturyLink's Vice President of Operations for Washington State.  "We believe in developing the potential of area student athletes and supporting their efforts in the community, both on and off the field."

Each week, CenturyLink executives and Seahawks personnel will select a nominated student who meets or exceeds the criteria.