CenturyLink High School Athlete of the Week: Madison Egan


Madison Egan, a junior at Rogers High School, is the week one winner of the CenturyLink High School Athlete of the Week program.

She was selected based on her leadership through athletics, academics, and community action.

ATHLETICS: Madison runs cross country, and plays basketball and tennis for Rogers High School. She has been voted team captain by her teammates in all three sports. Madison was named the Athlete of the Year from Rogers three times by the Tacoma Athletic Commission for her outstanding achievement for citizenship, scholarship and athletic ability.

ACADEMICS: She holds a 3.95 GPA and has been a member of the National Honor Society for the past five years. She won the WIAA Outstanding Scholar Award in 2015, 2016, and 2017

COMMUNITY ACTION: Community service is important to Madison

She volunteers her time every summer at a summer basketball camp for kids

She also spends several hours a month helping at Mt. View Lutheran Church in Edgewood at their community center

Each fall she joins efforts with her Grandfather, assembling Christmas boxes for those in need at Mt. View Lutheran Church


---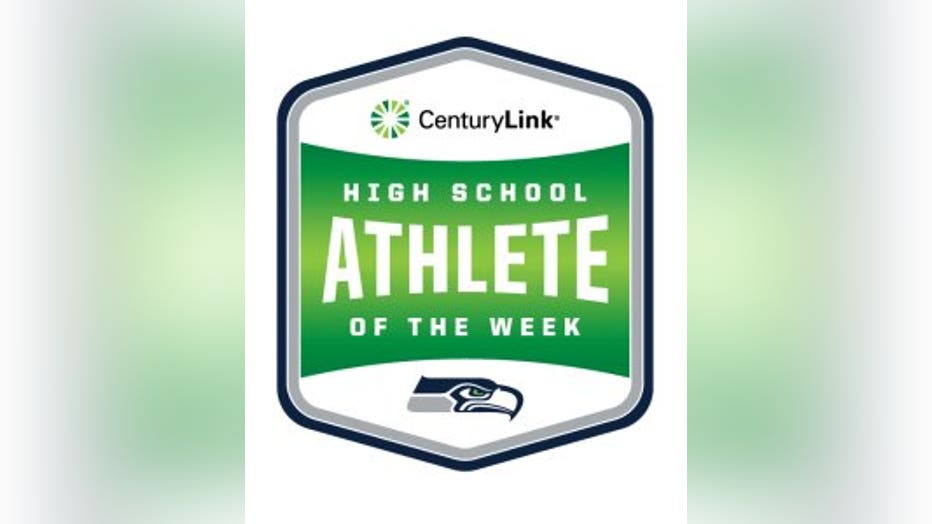 Every student athlete will be recognized at his/her school and at a Seahawks game. Each winner will also receive a $1,000 grant to their school's  from CenturyLink and the Seahawks -- plus a personalized 2017 Nike Seahawks jersey, a custom football, sideline passes to a home game and more!

"CenturyLink is honored to partner with the Seattle Seahawks and Q13 FOX on this great program," said Sue Anderson, CenturyLink's Vice President of Operations for Washington State.  "We believe in developing the potential of area student athletes and supporting their efforts in the community, both on and off the field."

Each week, CenturyLink executives and Seahawks personnel will select a nominated student who meets or exceeds the criteria.