CenturyLink High School Athlete of the Week: Josh Hanigan


Josh Hanigan, a senior at Bellarmine Preparatory School, is the week three winner of the CenturyLink High School Athlete of the Week program.

He was selected based on his leadership through athletics, academics, and community action.

ATHLETICS: This fall, Josh will be the captain for Bellarmine Preparatory School's football team. He was recognized as 4A All League Offense his junior year, and always makes himself available to mentor younger teammates and youth players.

ACADEMICS: Josh is dedicated to his academics and holds a 3.7 GPA. He has devoted his time to his "Mental Mindfulness in Athletics" capstone project, researching ways to help athletes with performance anxiety.

COMMUNITY ACTION: Community service is important to Josh.

He frequently volunteers at Run to Win, a community football camp.

As a 6th grader, he started the Cleats for ALL Athletes program, helping to supply new and used cleats to athletes in need.

Every year he collects socks for the needy through a program honoring NBA player Avery Bradley's deceased mother.

He volunteers at L'Arche farm where he helps developmentally disabled people work.


---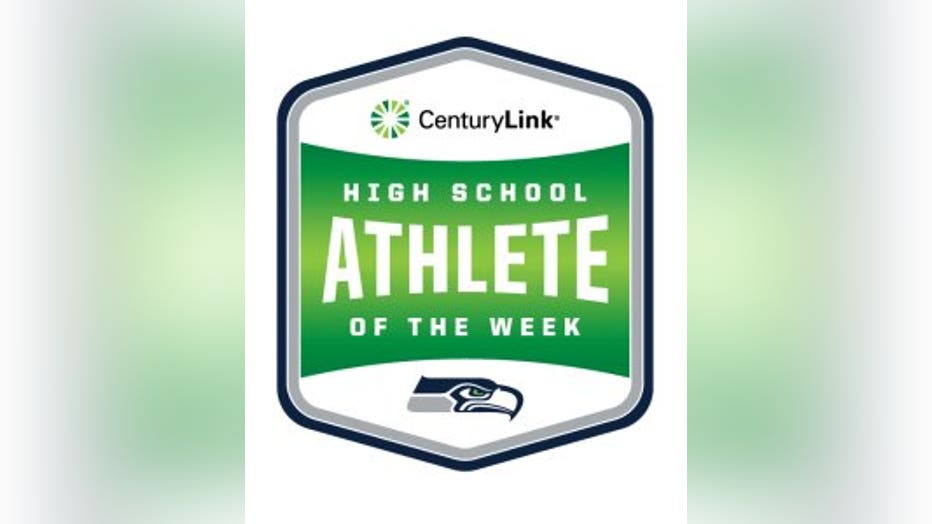 Every student athlete will be recognized at his/her school and at a Seahawks game. Each winner will also receive a $1,000 grant to their school's  from CenturyLink and the Seahawks -- plus a personalized 2017 Nike Seahawks jersey, a custom football, sideline passes to a home game and more!

"CenturyLink is honored to partner with the Seattle Seahawks and Q13 FOX on this great program," said Sue Anderson, CenturyLink's Vice President of Operations for Washington State.  "We believe in developing the potential of area student athletes and supporting their efforts in the community, both on and off the field."

Each week, CenturyLink executives and Seahawks personnel will select a nominated student who meets or exceeds the criteria.