CenturyLink High School Athlete of the Week: Dylan Zuber of Klahowya Secondary School
Dylan Zuber, a senior at Klahowya Secondary School, was selected Athlete of the Week based on his dedication to academics, community involvement, leadership, and athletic performance. Dylan maintains a 3.843 GPA while taking both Honors and Advanced Placement classes. He is drawn to the field of electrical engineering and especially excels in his math and science classes. Dylan is organizing a school wide tutoring program to mentor struggling middle school students and is in his second year as a Teen Mentor with the Central Kitsap School District where he provides academic, social, and emotional support to at-risk elementary school students. Dylan is an active member of ASB, the National Honor Society, Debate Club, and helped establish a Seabeck area flag-football league. He was also selected to attend the Evergreen Boy's State Leadership Camp as well as the United States Coast Guard Academy Summer Program. Dylan is Klahowya's Varsity Football Captain and moved from Wide Receiver to Quarterback this season. Dylan is known as a true leader, a powerful role model, and for his exemplary character within his community.


---


The Seattle Seahawks, CenturyLink and Q13 FOX are honoring Washington state high school student athletes that display excellence both on and off the field during the 2016 fall sports season.

Coaches, teachers, parents, peers and community members can nominate outstanding fall student athletes based on the student's dedication to academics, community involvement, leadership, reliability and weekly athletic performance.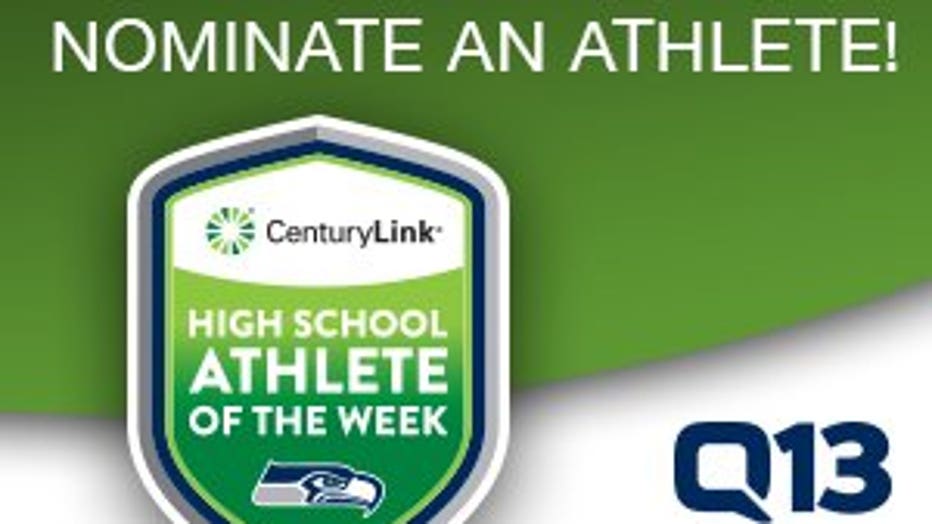 Every student athlete will be recognized at his/her school and at a Seahawks game. Each winner will also receive a $1,000 grant to their school's  from CenturyLink and the Seahawks -- plus a personalized 2016 Nike Seahawks jersey, a custom football, sideline passes to a home game and more!

"CenturyLink is honored to partner with the Seattle Seahawks and Q13 FOX on this great program," said Sue Anderson, CenturyLink's Vice President of Operations for Seattle.  "We believe in developing the potential of area student athletes and supporting their efforts in the community, both on and off the field."

Each week, CenturyLink executives and Seahawks personnel will select a nominated student who meets or exceeds the criteria.