CenturyLink Athlete of the Week: Quinn Magendanz of Liberty High School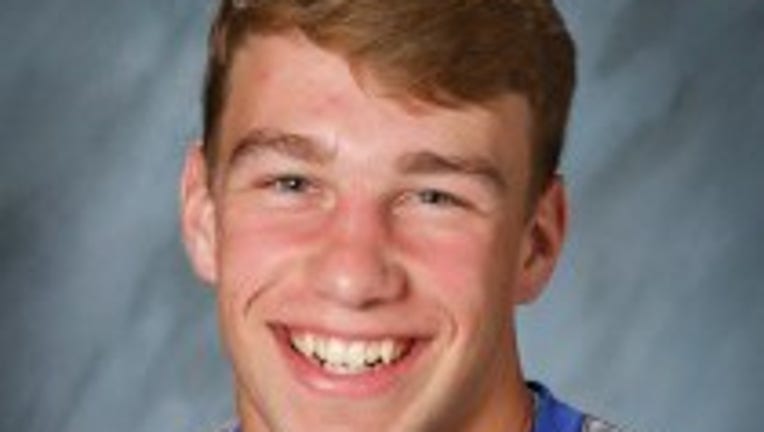 Amazing job, Quinn!

Quinn, A senior at Liberty High School, was selected to be the Athlete of the Week based on his dedication to academics, community involvement, leadership, and athletic performance.

Quinn has maintained a perfect 4.0 GPA, is a member of the National Honor Society, and takes several AP classes including literature, calculus, and computer science. In addition to his academic achievements, Quinn is on track to be a Commanding Officer in the JROTC. Athletically, he is a three-sport athlete participating in football, wrestling, and soccer.

He has received varsity letters in all three sports along with being an academic state champion in wrestling and receiving 2nd team all-league honors in soccer. Quinn is an active member of Key Club and participates in special programs such as Relay for Life.

As the CenturyLink High School Athlete of the Week, the student-athlete will also be recognized at their school in front of their family, peers and teachers.

They will also receive a $1,200 gift card supported by Sports Authority from CenturyLink and the Seahawks for their school's ASB fund, in addition to media recognition, tickets and sideline passes to a Seahawks game, and a customized 2014 Nike Seahawks jersey.

For more information and to nominate an outstanding student athlete, visit here.