Assault charges against Hope Solo dismissed; 'I always had faith,' she says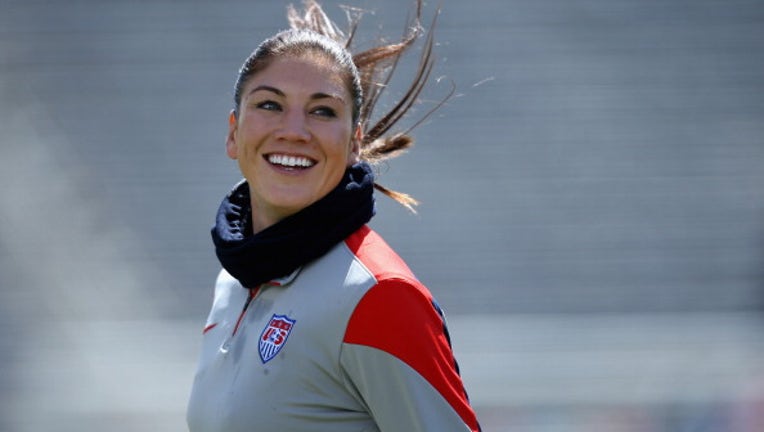 SEATTLE -- Misdemeanor assault charges against Hope Solo, a goalie for the U.S. women's national soccer team and the Seattle Reign FC, were dropped Tuesday.

Solo had been charged with two counts of fourth-degree domestic violence assault following a June fight with her 17-year-old nephew and half-sister.

In June, officers responded to a 911 call for a disturbance in which a male reported that a woman would not stop "hitting people" or leave the house, the statement said.

At the home, officers heard a fight. Inside, Solo appeared "intoxicated and upset," police said.

Police said Solo's nephew and sister had visible injuries. After interviewing witnesses, police determined that Solo was the "primary aggressor and had instigated the assault," the statement said.

A Kirkland Municipal Court Judge dismissed the charges Tuesday. Solo released the following statement on Facebook after the announcement:

Today's decision brings closure to what has been one of the most difficult and emotionally draining times of my life. I always had faith that once the facts of the case were presented, I would be cleared of all charges and I am so happy and relieved to finally have it all behind me.

I would like to thank my legal team, the U.S. Soccer Federation, my coaches and teammates on the U.S. National Team, and the Seattle Reign organization, all of whom, under great pressure to do otherwise, chose to stand by and believe in me.

I am so grateful for the support of my husband Jerramy, my mother, grandmother and members of my extended family who surrounded me with love and reassurance each and every day. I would also like to thank my incredible fans who consistently sent positive, heartfelt messages of encouragement and kept my spirits lifted throughout this entire ordeal. I look forward to joining my team with a clear mind to train, compete, and help bring a World Cup title to the U.S. in 2015.