5 keys to a Seahawks Super Bowl win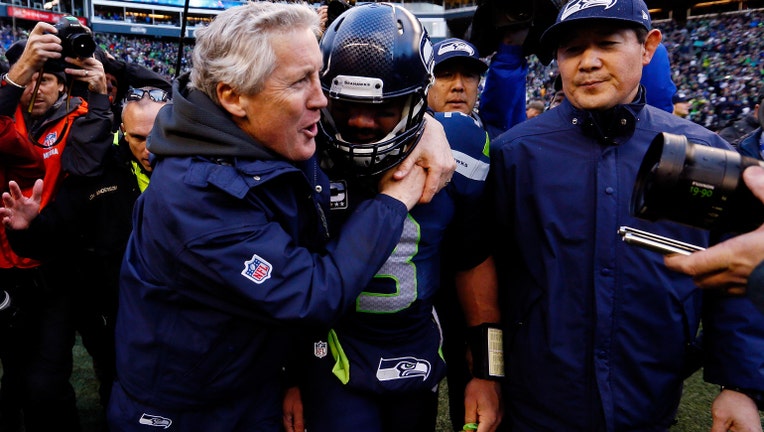 article


SEATTLE -- The Seahawks are going to become the 9th team in NFL history to repeat as Super Bowl champs… IF a few things go their way.

Here's my Top 5 Keys to a Seahawk victory over the New England Patriots in the Super Bowl.

5. Russell is Russell.

I wonder if they checked the ID of the Seahawk players at halftime of the NFC Championship game, because I didn't recognize those players. Russell Wilson was downright awful. He played one of the worst games of his career, throwing a career-high four interceptions. Russell came through in the end, with a few clutch drives and the game-winning TD pass in overtime.I suspect we will see THAT Russell in Super Bowl XLIX, and not the imposter from the first half of that game.

One of the beauties of Russell Wilson is that you don't really worry about him falling apart, like you would with, say, Matt Hasselbeck. That's why that
offensive meltdown was so odd and troubling. It's rare, and I doubt we will see it again on Sunday.

4. The Brady Punch.

Get pressure on Tom Brady, knock him down, and do it early. Brady surpassed Peyton Manning to become the all-time leading passer in NFL postseason history in the AFC Championship win over the Colts. The Seahawks are the best team in football defending the pass. The Patriots ranked 9th in passing, but they haven't faced a defense this talented at every position. Last year's Super Bowl MVP, Malcolm Smith, doesn't even start for this team. What does that tell you?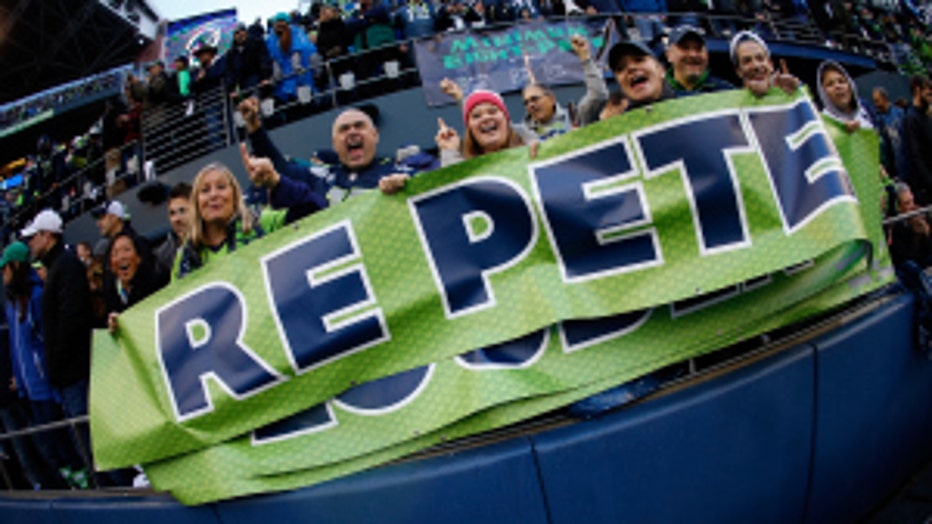 The Hawks had great success getting to Peyton Manning in last year's Super Bowl, knocking him "off of his spot", and wrecking his rhythm. If the Hawks do that, they can force Brady into making mistakes. The Hawks have a +10 turnover ratio, which is tied with the Patriots for best in the league. The Hawks need to win the turnover battle, and getting pressure on Brady is a key to that.

3. Solving Gronkowski.

Rob Gronkowski is the size of an offensive lineman, who has the hands and speed of a wide receiver. He is a matchup nightmare, and the Patriots top receiver. The Hawks will employ a number of different looks to contain Gronk. Kam Chancellor will be on him at times, so will linebackers, and other defensive backs. As Gronk goes, the Pats go. The Hawks need to keep a handle on him.

2. LOB.

The Seahawks have the best defense in the league. This is the best defense I have ever seen. The Seahawks are the first team since the 1985-1986 Chicago Bears to lead the league in defense in back-to-back seasons. A few players have made statements about this defense being the "greatest of all-time". If this defense plays the way its capable Sunday, those claims immediately transform from hyperbole to fact. Two World Championships speak volumes.

1. Beastmode.

A few players have said that the Hawks' goal is to make Marshawn Lynch the Super Bowl MVP. The Seahawks' game plan is no secret to anybody. The Patriots ranked 9th in the league against the run. The Hawks are #1 in the league in rushing, averaging 185 yards a game.

The Hawks can run on them. And they will. Russell Wilson will scramble, make the Patriots chase him, and tire the Patriot defense out (leaving them a little, shall we say, deflated?), setting the stage for Beastmode to do what he seems to do in the 4th quarter of every game. 100 yards by Marshawn and the Seahawks will be lifting the Lombardi trophy on Sunday. 100 yards and a touchdown for Marshawn, and he will indeed be the MVP of Super Bowl XLIX.