Be a part of our #BlueHalloween costume contest, win AWESOME Seahawks prizes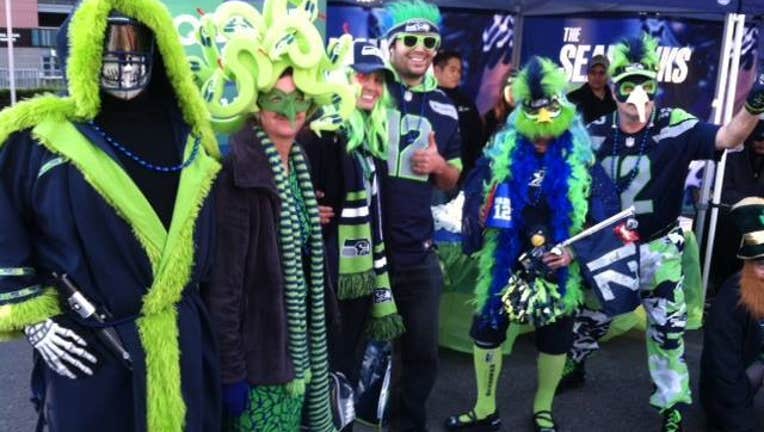 article


SEATTLE --  This Friday not only are we celebrating Blue Friday, we're also celebrating Halloween and we want to invite you to come share the fun.

Q13 FOX News anchor Kaci Aitchison will be live at "Sluggers" in Seattle's Pioneer Square Friday morning with a "Blue Halloween" costume contest.

Starting at 7:00 a.m. come on over in your best Seahawks costume and Kaci might put you on television.

You might also win an awesome Seahawks prize.

The first place winner will win a super bowl football, signed by Michael Bennett.

Second place gets a Super Bowl champions DVD and a Seahawks mini helmet.

There will also be a prize given to everyone else who shows up in a costume.

If you can't make it to the party post your Seahawks costume photos online using the hashtag #BlueHalloween (just remember you can only be entered to win the contest if you show up in person).