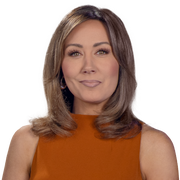 Jamie Tompkins
Anchor/Reporter
I really appreciate you watching FOX 13 News and clicking on my bio to learn more about me.  It is a privilege to serve the people of Western Washington since 2011.  I currently serve as co-anchor of FOX 13 News at 5pm, 6pm, 10pm and 11pm, alongside David Rose.  I've worked at FOX 13 News since 2014, but I began my career in broadcast television back in 2003.
I started in local government television, recruited to serve as Host and Producer for Union TV34.  My responsibilities included shooting and video, writing content and hosting a variety of informational and entertainment programming.  Our team also launched the station's first local news program, in addition to many other content initiatives.
In 2005, I became a Host of "Comcast Newsmakers", interviewing local politicians, Governors and State Attorneys General.  My duties also included hosting "Comcast on the Red Carpet", conducting celebrity interviews across New York, New Jersey, Pennsylvania and Delaware. Both programs were produced by CN8 The Comcast Network (Philadelphia) and aired every :25 and :55 past the hour on CNN Headline News (HLN).
In tandem with my responsibilities at CN8, I accepted an offer in 2007 to serve as Director of Operations for Westfield TV36.  There, I oversaw all production of station content, both technical and creative, including the creation of seven original programs, which aired monthly.
In 2009, I accepted a position as anchor/reporter at WATE 6 NEWS (ABC) in Knoxville, TN.  I did extensive coverage of the 278th, documenting their training and preparations for deployment to Iraq.  I also handled the station's red carpet segments, including the CMA's in Nashville.  Fun Fact – I met FOX 13's Hana Kim in that newsroom!  We became fast friends and I am grateful to call her a friend and colleague, to this day.
I moved to Seattle in 2011, when KOMO News (ABC) recruited me to join their team as anchor/reporter.  Throughout my career, I've been humbled to be nominated and, to receive, multiple Emmy awards, Telly awards and Davy awards.
Shortly after moving to Seattle, I met my husband and we married in September of 2013.  We share our home with his three incredible kids and our three dogs.  It's a full house.
When I'm not at FOX 13, you can find me on the Tolt River on a paddle board.  I love dancing, weight lifting and exploring the trails of our neighborhood at the base of Mt. Si.  I am forever on the hunt for my new favorite charcuterie board and I love to witness tiny dogs living their best lives.  I have never met a dog or a local winery I didn't love.
This is my home. And I'm so happy to share it with you here on FOX 13 News.
The latest from Jamie Tompkins