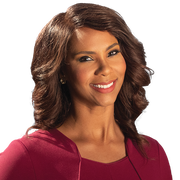 Franque Thompson
Reporter
I am incredibly honored to be a member of the FOX 13 News team, working alongside some of the most elite journalists in the United States. I joined the company as a reporter in August 2019.
Growing up, I was a very shy girl with extremely low self-esteem. I thought I would never see the day when I could turn on a television and see myself on the screen.
Instead of hiding in the shadows, I took a chance on faith and stepped into the light. I won my first beauty pageant at the age of 16, and from then on, I began to see my potential. Taking that chance was the hardest, but most rewarding decision I have ever made. The adrenaline of pageantry and on-stage presentation jump-started my interest in journalism.
I am a proud alum of the University of Nebraska-Lincoln and graduated with a bachelor's degree in journalism. However, the road to the start of my career was not easy. I was rejected from job positions left and right. Just when self-doubt started to creep back into my life, I kept the faith and persevered.
With patience, I was blessed with the opportunity to start my career in my hometown of Omaha, Nebraska, as a multimedia journalist at KPTM FOX42 News. After that, I was a multimedia journalist for KTUL Tulsa's Channel 8 in Tulsa, Oklahoma. I joined WWMT Newschannel 3 in Kalamazoo, Michigan, as a reporter where I earned my first Emmy nomination.
Being the voice of the community has been one of the greatest honors, and I look forward to the many adventures my career takes me.
The latest from Franque Thompson