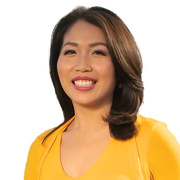 Seattle, you are something!
I feel incredibly lucky to call the Evergreen State my home. From the beautiful mountains to the Puget Sound and lakes galore, it all takes my breath away every single time.
My parents' brave steps from South Korea brought them to a small borough in northern New Jersey. I have fond memories of tagging along with my dad on his errands to Manhattan. To this day, the smell of the NYC subway brings back childhood nostalgia.
I first got my calling to journalism in high school, but it would be the experiences of affirmation thereafter that truly solidified my passion for the craft, and more importantly, the communities we serve.
One was during my freshman year of college at Penn State. A photographer spent an entire year studying and learning about the culture behind the Philadelphia Mummers Day Parade. His excitement and wonder of the decades-long family tradition were contagious, and I was hooked.
My jobs have taken me on a tour of the northeast: right by the Mason-Dixon line in Hagerstown, MD, to lake effect snow in Rochester, NY, and the charming New England state of Connecticut. Reporting has put me in waist-deep snow, a street protest that would last hours and even thousands of feet underground in a salt mine. I'm here to serve you!
Please feel free to connect with me and keep in touch through Facebook, Instagram or Twitter. Go Hawks!
The latest from Jennifer Lee
Snow operations are finally beginning to scale back in Leavenworth and this weekend will look fairly normal for visitors. However, for Emily Elkins this is just the beginning of trying to recover from the winter storm's damage.
All hands are on deck in the City of Leavenworth as crews continue to work in winter storm recovery mode.
Substantial staffing shortages are affecting classrooms across the region.
Communities along U.S. 2 and Stevens Pass are in winter storm recovery mode.
Tow companies are working tirelessly through the extreme conditions and the calls are piling up. There have been countless incidents and collisions out on the roads this week.
Anticipation is growing for another round of snow late Wednesday night and early Thursday morning.
Overnight shelters continue to operate through the below freezing temperature.
Cold weather shelters are open with dangerously low temperatures across our region.
Temperatures are expected to dip well below freezing next week for several days, spelling potential disaster for pipes.