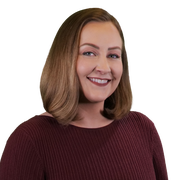 Brandi Kruse
Correspondent
Brandi Kruse is a correspondent for Q13 News, appearing weekdays on "Q13 News This Morning." She provides analysis on local, state, and national politics. In August 2019, Q13 FOX launched "The Divide with Brandi Kruse," a Sunday morning political program that searches for common ground on issues dividing Americans.
Brandi has also spent several years reporting on challenges faced by those living on the streets of Seattle, including mental illness and drug addiction. Her stories hit close to home in 2019 when her own father died after a lifetime of drug and alcohol abuse. She revealed to viewers that he lived out of a motel room in the years leading up to his death.
Brandi is a five-time Emmy nominee for her work covering veterans, the opioid epidemic, and efforts to reform Seattle's police department. The Seattle Weekly twice named her the city's "Best Reporter" – crediting, in part, her coverage of the city's May Day riots.
During her early career as a radio reporter in Seattle, Brandi was honored with nine Edward R. Murrow Awards for coverage of some of the region's biggest stories. In March 2014, she spent days on the scene of a deadly mudslide in Oso, Washington, detailing the harrowing search for 43 victims and filing daily reports for CBS Radio. In August 2011, Kruse spent six days in Central America searching for Jason Puracal, a U.S. Citizen and University of Washington graduate who claimed he was wrongly imprisoned in Nicaragua. After locating Puracal inside a prisoner transport van near the town of Managua, Kruse was granted an interview by Nicaraguan officials. Portions of the interview aired on CNN, and Puracal later credited it with bringing attention to his case and helping to secure his release.
Brandi holds a bachelor's degree in journalism from the University of Nebraska in Lincoln. 
The latest from Brandi Kruse