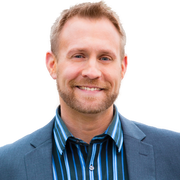 Tim Joyce
Meteorologist/Reporter
After two decades in the Pacific Northwest, I really consider this region my adopted home. I've been working in news in Washington and Oregon since 1994 and every day I feel like I see some scenery that's just too pretty to be real for my Midwestern eyes. I studied journalism at the University of Kansas and meteorology at Mississippi State University. I also took the Master Gardener classes through Oregon State University's Portland Metro Extension office.
Believe it or not, I love the weather here in the Northwest. I like Seattle because of the rain, not in spite of it. My favorite season is fall and the days with morning clouds and afternoon sunshine are among my most favorite — luckily, we have a lot of those here. My partner Ryan and I live on Capitol Hill and have two dogs — Hugo and Gladys.
I'm known around the newsroom for… My sense of humor and sarcasm, but people are also discovering how handy the random fact database in my head can be. People also have started coming to me with a lot of gardening questions.
What keeps me going… Lots and lots of coffee. I also have a really good alarm clock to make sure that I can get going on time.
I give back to my community by… Helping teach low-income Northwest families how to grow a portion of their own food. I'm on the Board of Directors for Seattle Tilth, a non-profit that inspires and educates on our local food system.
My greatest TV moment… Any time that I can nail correctly the snowfall several days out – it is the trickiest weather to predict here due to our proximity to the mild Pacific Ocean. In reporting, my greatest moment would be when I covered the story of a little boy with autism who was lost in the woods near his Oregon home. The six-year-old didn't have the ability to yell for Search & Rescue teams looking for him that cold winter night. The family's dogs stuck with the boy and kept him warm overnight and then barked to alert the searchers when they resumed their search in the morning.
TV moments I'd like to forget… Stories about human tragedy. I covered the high school shootings at Thurston High School outside of Eugene, Oregon, where four people died and 26 were injured. Being a meteorologist and reporter, I'm often sent to places where Mother Nature is wreaking havoc on people's lives – from wildfires to mudslides, I've seen all sorts of wild weather. I'll never forget the terrible 1997 Willamette River floods nor the devastating wind storms of 2007 when there were wind gusts of 125 mph on the Oregon Coast or being on-air for the 2008 Vancouver, Washington, tornado.
If I had free time, I would… Travel more, I love to travel and see the world. Every year I try to visit one place on the planet I've never been to, and one place in the Northwest I have not visited. Last year included: Italy and Iceland; locally Enumclaw, Lake Tapps and the whole South Washington Coast. Out of 50 states, I've visited 34. I've been as far east as Berlin, as far south as Hawai'i, as far north as Reykjavik and as far west as Nagasaki.