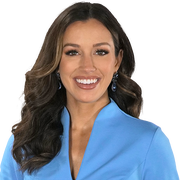 Chynna Greene
Anchor/Reporter
I felt like I had to do something meaningful with the unique name I was given--yes, it's my real name--and becoming a journalist seemed like a good plan. Now, I'm an anchor/reporter at FOX 13 News in Seattle, so I guess you could say it worked out well!
I was born and raised in Las Vegas, Nevada, where I graduated from UNLV with a degree in Broadcast Journalism. My first news job was at the CBS affiliate in Knoxville, Tennessee, where I covered many memorable stories as a reporter and weekend anchor including the devastating Gatlinburg wildfires, for which I was awarded my first Emmy alongside my coworkers for Continuing Coverage. I also covered my first snowstorm, interviewed Tim Tebow one-on-one and reported live from the sidelines of Neyland Stadium. Go Vols!
My career then took me to the PNW where I became the evening anchor at the ABC affiliate in Eugene, Oregon. There, I interviewed Garth Brooks and covered the unknowns of the pandemic, the protests following the death of George Floyd and the deadly Oregon wildfires, among other major stories from the area.
It was in Eugene where I fell in love with the PNW and everything it has to offer. As someone who grew up in the desert, I was amazed by the beautiful foliage and temperate summers. 
Now, here I am in the gorgeous city of Seattle, doing what I love to do most at FOX 13 News! I'm beyond excited to explore the city and tell your stories.  If you have any food recommendations or story ideas, send them my way!
The latest from Chynna Greene