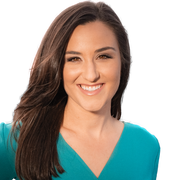 Simone Del Rosario
Correspondent
Simone Del Rosario is an award-winning journalist who has traveled the world covering breaking news and uncovering untold stories. From the terror attacks in Paris and Brussels to reporting inside the cells of Guantanamo Bay's detention facilities, she understands the responsibility that comes with being entrusted with other people's stories.
Simone comes to Seattle from Washington, D.C., where she was a national and international correspondent. She brings her worldly views to Q13 News, tackling tough issues around the Northwest as a correspondent.
Simone received her master's degree in journalism from Northwestern University in Chicago, studying broadcast and business reporting. She has bachelor's degrees in journalism and Spanish from New Mexico State University, where she was an athlete on the nationally-ranked rodeo team. During college, Simone also studied abroad in Costa Rica and Barcelona, Spain.