Zoo to expand elephant program at Woodland Park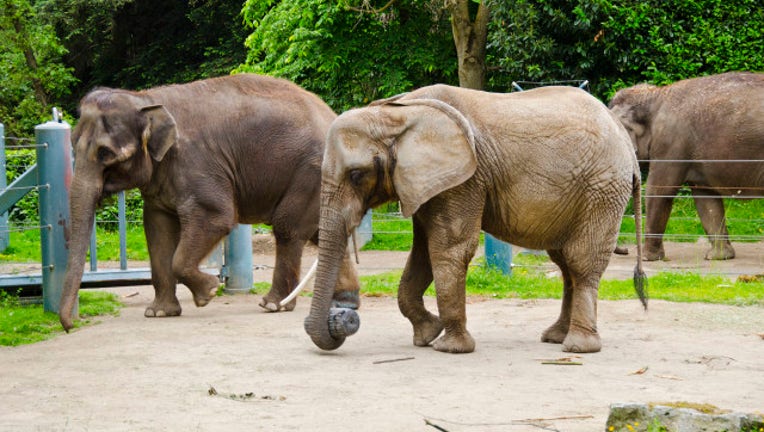 article


SEATTLE – Woodland Park Zoo announced Friday it would be spending millions of additional dollars and increasing its number of elephants in an effort to 'strengthen the Asian elephant program' at the zoo.

The board of directors at the zoo approved a plan pledging between $1.5 and $3-million dollars to the project over the next five years.

"The zoo's board and staff have invested months into carefully deliberating the findings of the Elephant Task Force, designing a vision that serves the best interests of each of our elephants and that helps ensure a future for elephants in zoos and in the wild," said Board Chair Nancy Pellegrino. "The Woodland Park Zoo board is so committed to advancing the elephant program that the board unanimously approved committing $500,000 to immediately put the plan in motion and make this vision a reality."

The zoo is already working to identify Asian elephants from other zoos that can join the herd in Seattle. Zookeepers will also make significant improvements to the elephant forest exhibit and facilities.

Two female Asian elephants, 47-year-old Bamboo and 35-year-old Chai, and one female African, 45-year-old Watoto, currently live at the zoo.

Woodland Park Zoo's elephant program has been under increasing pressure for several years since the death of a 6-year-old elephant in 2007. Activists have held regular protests outside the zoo demanding zookeepers discontinue housing and breeding elephants and move the existing animals to sanctuaries. The zoo has long held that its efforts help preserve the animals and educate the public about their importance.

Since the zoo is now narrowing focus to Asian elephants, curator Nancy Hawkes said they will now begin planning to move their single African elephant to another herd at another zoo.