Zoo has to bottle-feed newborn Sumatran tiger cub after its mom balks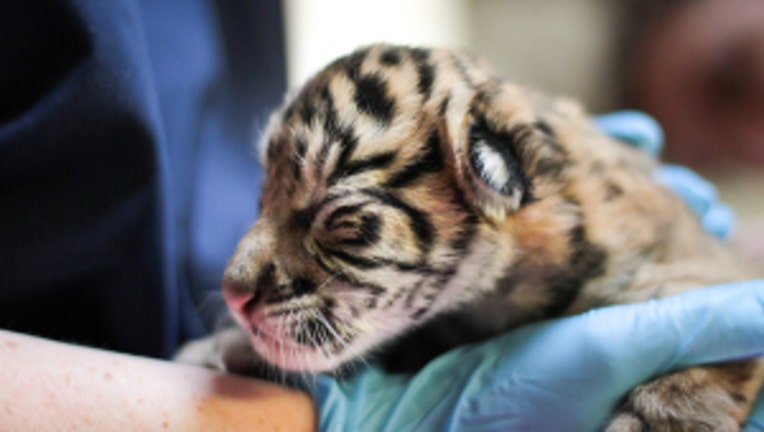 article


TACOMA -- The Point Defiance Zoo & Aquarium staff began bottle-feeding a 1-day-old Sumatran tiger cub after its mother showed little interest in the newborn, the zoo announced Thursday.

The Sumatran tiger is a critically endangered species and births in zoos are extremely rare, the zoo said in a news release.

"The cub, a female, was born overnight Tuesday. She is in good health and zookeepers with years of expertise in the care of exotic cats are bottle feeding her every three hours," Point Defiance Zoo general curator Karen Goodrowe Beck said. "The cub needed nourishment its mother wasn't providing."

The cub's mother, 9-year-old Jaya, is doing well in the zoo's Asian Forest Sanctuary area, Goodrowe Beck said. Her father, 4-year-old Malosi, also lives in the Asian Forest Sanctuary.

It likely will be several weeks before the public can see the cub, who is being bottle-fed behind the scenes. She does not yet have a name.

According to the Tacoma zoo, about 200 Sumatran tigers live in zoos around the world. They are native only to the island of Sumatra. There are an estimated 250 to 300 in the wild, the zoo said.