Your standard Washington ID won't get you through airport in 2020




Washington is among about two dozen states that have been granted a yearlong extension from the enforcement of federal requirements for state driver's licenses and ID cards. You'll soon need to get an enhanced driver's license or use another approved form of identification at TSA checkpoints.

The state had initially been notified by the Department of Homeland Security that it was under a grace period through Jan. 22 as the federal government continued its review of states' progress.

"DHS has said stated that have been determined to be compliant will not be subject to REAL ID enforcement at airports or federal facilities until October 2020 under current federal regulations," according to Washington DOL.

Christine Anthony, a spokeswoman for the Washington state Department of Licensing, said late last year that the decision "gives our customers more time to decide if they will need a new type of identification that is acceptable for federal purposes."

RELATED: Washington state agency stops giving personal info to feds




The federal law requires state driver's licenses and ID cards to have security enhancements and to be issued to people who can prove they are legally in the United States. It was passed after the Sept. 11 terrorist attacks to strengthen rules for identification needed at airports and federal facilities.

Washington lawmakers passed a measure last year creating a two-tiered licensing system that was signed into law by Gov. Jay Inslee.

Washington state already offers, but does not mandate, enhanced driver's licenses and IDs that require proof of U.S. citizenship and are valid under the federal law.

RELATED: Alaska Air announces new flights to 8 cities from Everett's Paine Field
Compliant: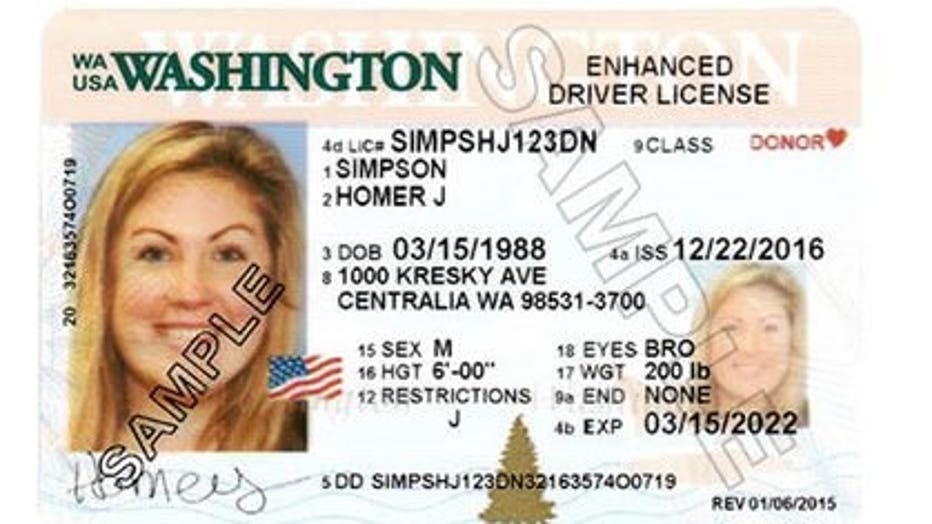 Not compliant: