Young vandals target SeaTac home; victim calls on boys to turn themselves in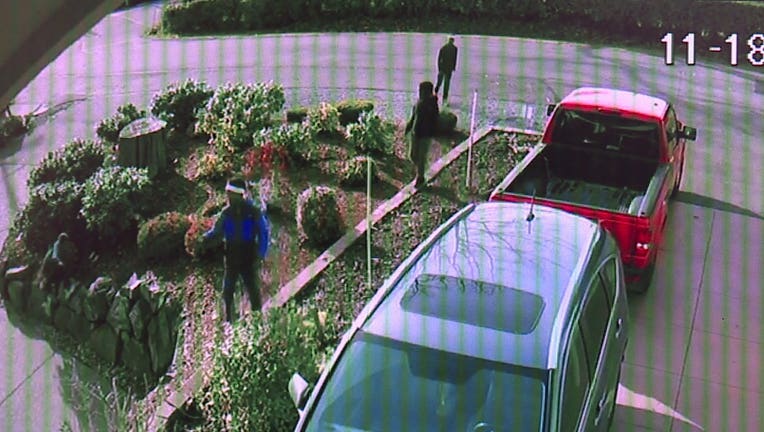 article

SEATAC, Wash. --  It's the worst feeling when you know your home has been targeted.

"Why the heck would somebody do this?" Steven Beck asked.

It was strange because trespassers took nothing from his house -- they just trashed it.

"There was nothing but oil everywhere; there was stuff thrown and discarded everywhere," Beck said.




Vandals got inside a storage room on the side of Beck's SeaTac home and poured motor oil all over the concrete floors.

Then he sees a kayak and a bunch of his paddles floating on Angle Lake -- not where he left them. The vandals also went after his boat.

"The boat looked like somebody just tore through it," Beck said.

They messed with the seats on his boat and then took a fire extinguisher to the water.

"They sprayed it everywhere, they sprayed it in the lake so there was a big stream across the whole lake," Beck said.

After calling 911, Beck went right to his next-door neighbor Oren Hadaller for answers.

That's because Hadaller's entire home is equipped with surveillance cameras, and what they discovered surprised them.

"I was disappointed they were so young," Beck said of the suspects.

Four boys, and one of them looked young enough to be in middle school.

Before they took off, one of the kids fished around in the mailbox. You can't tell if he took anything.

"We have the cameras going 24-7," Hadaller said.

Hadaller says the boys were the only ones captured on camera Saturday afternoon during the time his neighbor left to run errands.

"I think it really aids police departments and neighbors," Hadaller said.

"It's neighbors helping neighbors -- that's what we need to get back to," Beck said.

Neither man recognized the vandals.

Their purpose is not to get these kids jail time.

"I wont press charges if they come forward; they are still going to do some type of community service," Beck said.

They just want the boys to make better choices.

"If they don't learn the lessons when they are young, what's going to happen when they get older?" Beck asked.

If you know anything about the crime, call Crime Stoppers at 1-800-222-TIPS. Crime Stoppers is offering up to a $1,000 reward for any information leading to an arrest.