Young North Bend parents battle, kill late-night intruder


NORTH BEND, Wash. -- A woman stabbed and killed an intruder who was wrestling with her husband early Monday morning.

An intruder entered the home of Kyle and Tennyson Jacobson around 1:40 a.m. in the 10100 block of 420 Avenue SE. According to police, the couple, their infant daughter and mother-in-law were sleeping when they heard their dogs barking and growling. Kyle got up to let the dogs outside and he was confronted by a man inside the house.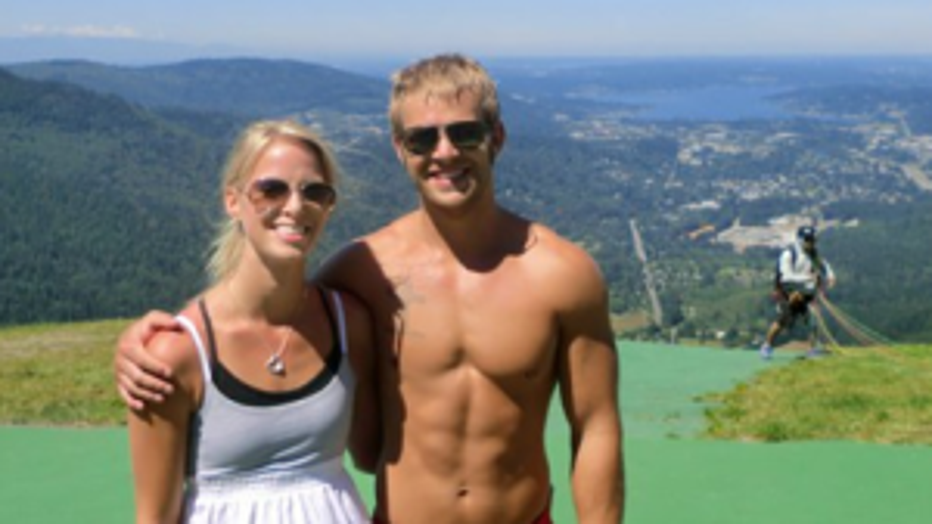 The two men began to fight and wrestle. Tennyson then grabbed a knife from the kitchen and stabbed the suspect while he fought with her husband. The suspect died at the scene.

According to police, the homeowners didn't know the intruder. The suspect's name and description have not yet been released. According to King County Sheriff's deputies, a number of screens had been removed from the windows.

Deputies had responded to the house 12 hours earlier after receiving a report that Tennyson and her daughter were accosted by an intruder. Police said the man came in through an unlocked door and assaulted and robbed Tennyson. Police are investigating whether the dead intruder is the same man who entered the home Sunday.

Tennyson posted this message on her Facebook page Sunday:

On my first Mothers Day, I'm so grateful for an amazing, beautiful daughter that is safe in my arms, and the most incredible husband to be there to protect and support us. I couldn't ask for anything more.