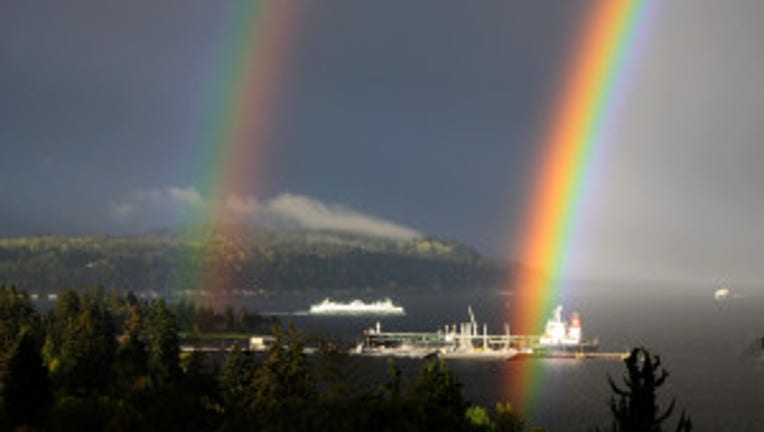 SEATTLE -- After a gorgeous day yesterday, we're in for even warmer temperatures getting into this afternoon. We'll see some of the warmest temperatures so far this year happening in the next three days. This mini-heat wave doesn't quite last into the weekend though. Definitely you'll want to try and enjoy this outbreak of near record breaking temperatures.

TODAY simply put: beautiful. Brief clouds to mostly sunny skies by the afternoon. High temps looking well above the normal which is in the low 60s. I'm forecasting a high today about 73 for Seattle.

TONIGHT will be mostly clear and mild. Overnight lows in most areas right around 50.

TOMORROW looks to be another warm day. High temperatures will be in the 80s for Portland and upper 70s for Seattle/Puget Sound. Lots more sunshine. Temperatures will be about 20 degrees warmer than the average high of 61 for this part of late-April we typically see west of the Cascades around Seattle.

THE REST OF THE WEEK looks unseasonably warm. The peak of the heat wave looks like it will be Thursday. Highs for Thursday look to be about 81 for Seattle. The record for SeaTac for May 1st is 81 degrees, so I would not be suprised if we tie that record that has stood since 1954. Our friends to the south in Portland could get close to 90 degrees on Thursday. But, what goes up must come back down again. Friday the winds turn around and come at us off the cooler Pacific Ocean. The weekend we'll be back towards 60 degrees around Seattle with some on/off showers.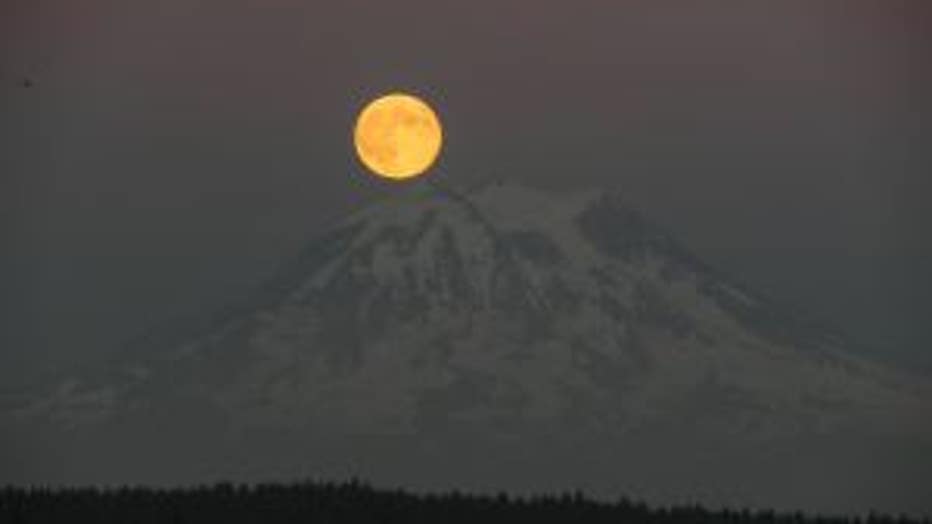 Full moon & Mt. Rainier. Viewer photo from Robert on Anderson Island.