'You can't just run somebody over... and keep going like that, leave somebody for dead'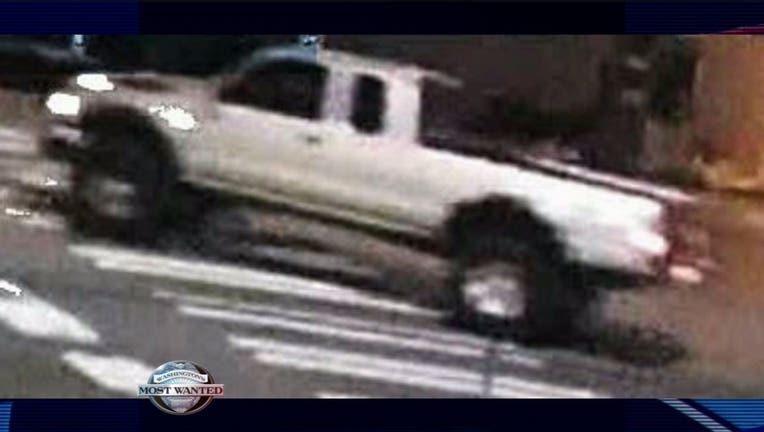 article


SEATTLE  --  The family of Adrienne DeVorce says she may never walk again, after Seattle police say someone driving a tan or silver Toyota Tacoma, struck her as she walked along a sidewalk in North Seattle.

Investigators say it happened back on November 13th just before 1am.  Surveillance video shows the truck traveling southbound on Aurora Ave N.  Then it crosses the northbound lanes, striking Adrienne as she walked southbound on the east sidewalk.

"It appears to me that this is a very deliberate act of hitting someone, for what reasons its unknown, but this is a heinous crime. Fortunately, the victim lived; sustained serious injuries, hopefully, she'll come out of this OK, " says Myrle Carner with Crime Stoppers.

Adrienne's sister, Kristen, says she had walked about five blocks from a bar, headed to her ride when it happened.




"She has a fractured spine, she's paralyzed from the waist down, a fractured hip, pelvis, a couple of fractured ribs.  Her femur is broken.  Her finger is now amputated. She has a broken clavicle, collar bone, and shoulder blade," says Kristen.

Adrienne's family is helping to care for her 8-year-old son, while she remains in ICU.  Both her sister and father are hoping for justice.

"It's not right. You can't just run somebody over on the side of the road and keep going like that, leave somebody for dead.  What if nobody would have saw anything or seen her. She would have just been lying in the street," says Kristen.

If you'd like to help Adrienne recover, CLICK HERE for her GoFundMe page.

Anyone with information: Use the P3 Tips App on your smart phone to submit a tip to Crime Stoppers, or call the hot line at 1-800-222-TIPS(8477). It's anonymous and you'll get a cash reward of up to $1,000 if the information helps lead to an arrest.