Yakima police pick up violent female fugitive, Janice Jarrett
FUGITIVE CAPTURED April 11, 2013 -- The Violent Crimes Task Force in Yakima says Janice Jarrett was arrested Thursday night by Yakima police. FUGITIVE WANTED IN YAKIMA COUNTY Feb. 1, 2013 -- High-violent female fugitive Janice Jarrett is wanted by the Department of Corrections in Yakima County. Officers said Jarrett is deep into meth and is also known to hang out with gang members. She's on probation for forgery right now, but has a deep rap sheet that is filled with violent crimes, including terrorizing an ex-lover: "Janice walks into the victim's bathroom, puts her hands around her throat and threatens her by telling her she's lucky she didn't tear her head off. When police responded to the scene, they find Janice hiding in a closet," Christina Lacy of the Department of Corrections said.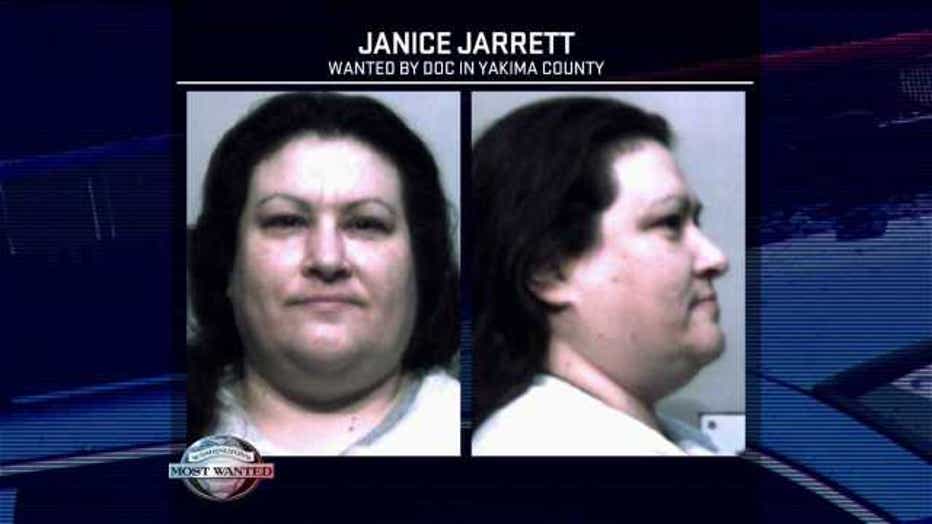 Janice Jarrett is 48 years old and has a bunch of tattoos, including "Rider" on her right forearm. Police also said she has a birthmark on her chin that has some discoloration. Call Crime Stoppers at 800-222-TIPS, if you know where this violent woman is hiding out. You can text a tip here.