Yakama Nation leader denied entry to US Supreme Court over headdress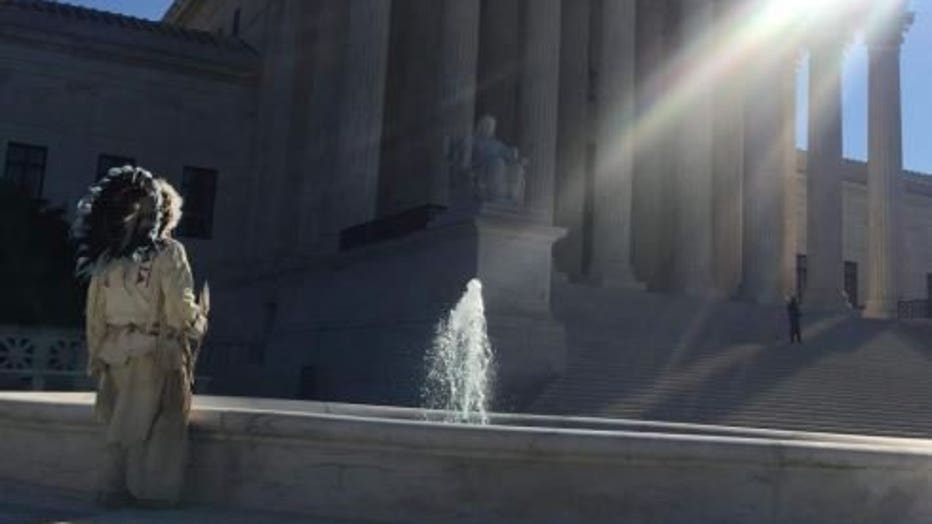 Photo provided by Yakama Nation


WASHINGTON, D.C. -- The Yakama Nation is upset over the treatment of its chairman at the United States Supreme Court.

JoDe Goudy was at the Supreme Court Tuesday in Washington, D.C. to hear oral arguments about whether the Yakama Nation must pay fuel taxes for gas being brought there.

According to a news release from the tribe, Goudy was stopped by security officers on his way into the hearing. Officers told Goudy he could not go inside because his traditional headdress would draw attention and block the view of others.

Goudy refused to take it off and said he was forced to wait downstairs in the building during the hearing.

"Yakama Nation treaty case is on trial at the Supreme Court today. I cannot wear my traditional regalia before the Supreme Court for the reasons that were stated, but I refuse to take off my traditional regalia," Goudy said.