X Games snowmobile crash raises question: How far is too far?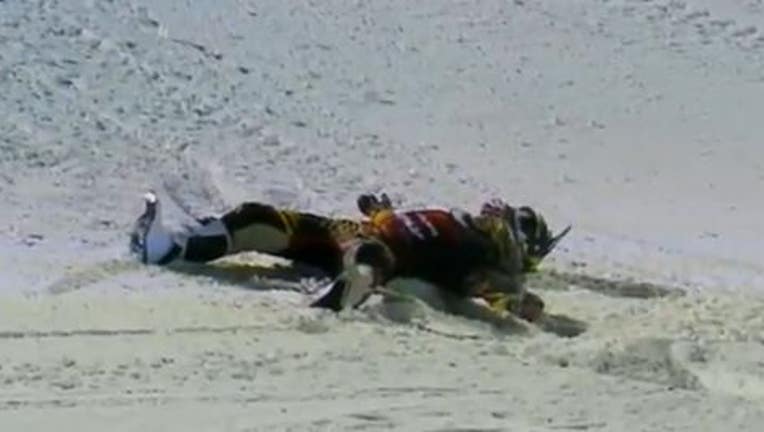 The snowmobile accident that has left Winter X Games competitor Caleb Moore near death in a Colorado hospital renews questions about the lines of risk that sport should cross.

Moore, 25, remained in critical condition Tuesday in Grand Junction, Colo., after having failed to convert a flip off a 70-foot ramp with his 450-pound snowmobile in Aspen on Thursday.

After completing five tricks, including a midair full-body stretch from the handlebars and a flip around his seat, Moore flew over the handlebars headfirst into the snow after the front skis of his snowmobile dug into a landing ramp.

At impact, the vehicle rolled onto Moore and appeared to strike him near the head and chest.



For the complete Los Angeles Times story, go here.